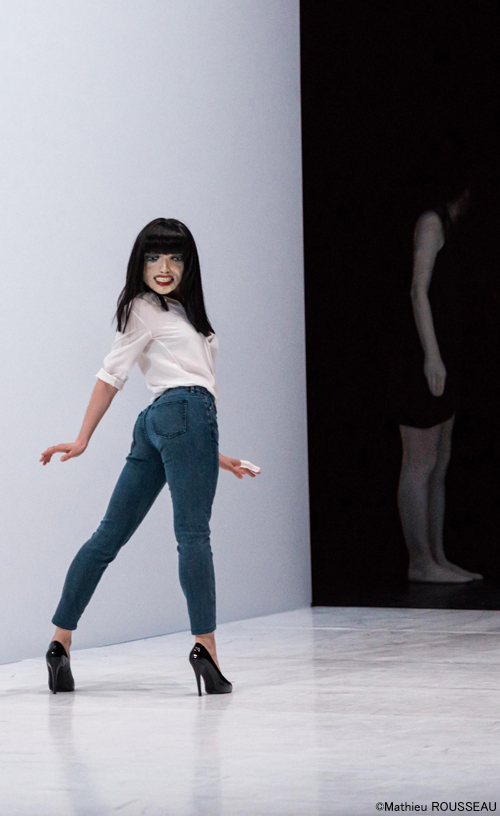 Gisèle VIENNE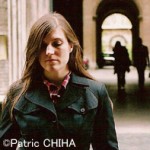 Born in 1976. A choreographer, director, visual artist and performer. An associated artist with Nanterre-Amandiers and Le Parvis – Scène Nationale Tarbes Pyrénées. Her puppets boast an overwhelming presence on stage making for a rather unique reality. In 2007, she had trained in Villa Kujoyama (Kyoto, Japan) as a resident artist. She created her first shows with Etienne BIDEAU-REY. Since 2004 she has directed several shows in collaboration with Dennis COOPER amongst other "This is how you will disappear" (2010) presented in Festival d'Avignon, Festival/Tokyo and Kyoto International Arts Festival.
http://www.g-v.fr
Etienne BIDEAU-REY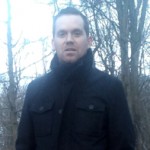 Studied at the Academy Royale des Beaux-Arts in Liège Belgium and the Ecole Supérieure Nationale des Arts de la Marionnette. He works today primarily as an artist through various mediums such as drawing and sculpture as well as choreography and direction.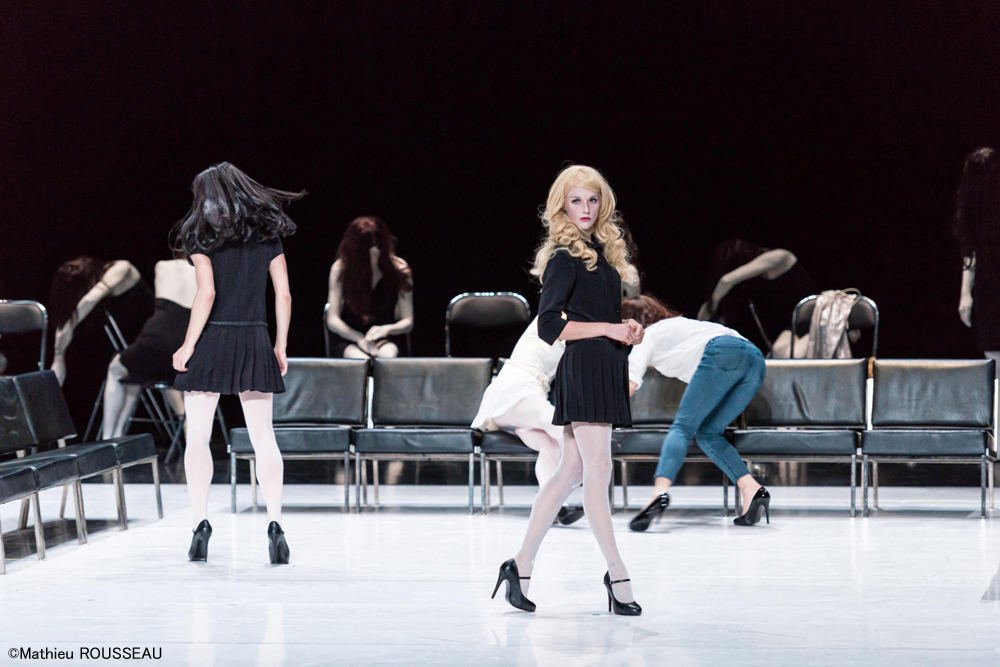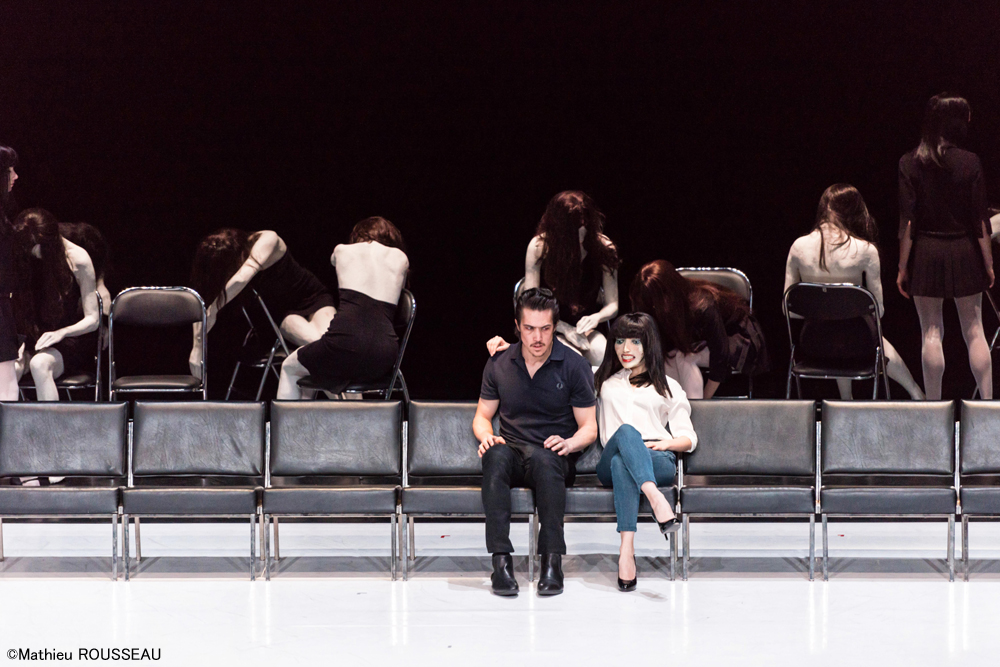 Since their first performance in 2001
It is the return of
The mannequins that shocked the world
Gisèle VIENNE a Etienne Bideau-Rey, directors, choreographers, doll crafters… With many traits to their name, they open the flood gates on their brilliance in this piece. You will be engrossed in the wonderful display of this genre-straddling performance. Eerie movement of emotionless dolls performed by beautiful ballerinas is sensual and surreal ! Regardless of its modernistic form, it is like a myth.
The most check-worthy genius these days
Gisèle VIENNE and Etienne Bideau-Ray bring us
A beautiful yet strange world of illusions
This work was produced in 2001, inspired by the novel "Venus in Furs" written by MASOCH, and has been evolving ever since. Currently outshining in the theatere scene of Europe, this piece is what put Gisèle and Etienne on the map. It packs everything that she represents as an artist. Various opposing forces strewn among a vast space provoke the audience and though there are no spoken words outside the song of TSUJIKO Noriko, those viewing are sure to have a cross fire of words in their mind.
Information

3, 4 May at 13:00
◎Pre-Performance Talk at the foyer on 3 and 4 May.
◎Post-Performance Talk by Gisèle VIENNE and MIYAGI Satoshi on 4 May.
At Shizuoka Arts Theatre
Duration: 60minutes
Staff/Cast
Directed, choreographed and scenographed by
Gisèle VIENNE & Etienne BIDEAU-REY
Performed by the Ballet de Lorraine, Centre chorégraphique national directed by Petter Jacobsson
Dancers: Vivien INGRAMS, Laure LESCOFFY, Valérie LY-CUONG,
       Sakiko OISHI, Elisa RIBES, Ligia SALDANHA,
       Marion RASTOUIL and Tristan IHNE
Produced by
Ballet de Lorraine, Centre Chorégraphique National
Original music by Peter REHBERG except one song created and interpreted
by Tujiko Noriko on a music arranged by KTL (Stephen O'MALLEY & Peter
REHBERG)
Chief staging by Thierry LOUIS and Miroslaw GORDON
Chief lighting by Olivier BAUER
Lighting by Patrick RIOU
Costumes designed by José Enrique ONA SELFA
Wig-make by Mélanie GERBEAUX
Assistant choreography by Anne MOUSSELET and Anja RÖTTGERKAMP
Costumes making by Martine AUGSBOURGER
Technical directed by Antoine WATISSE
Rehearsal directed by Thomas CALEY
SPAC staff
Stage manager : MURAMATSU Atsushi
Lighting : KAMIYA Reina
Sound : KATO Naohisa, AOKI Ryosuke (US)
Wardrobe : KOMAI Yumiko
Stage : SAKATA Yukari, FURUYA Kazumi, HIROSAKI Nagiko, TAKEISHI
Morimasa
Production: TANJI Haru, SAEKI Kazato, KUMAKURA Misato
Supported by Institut français
Under the auspices of: Embassy of France/Institut français du Japon