Merlin NYAKAM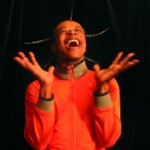 Dancer, singer, actor and choreographer. He joined Cameroon's National Ballet when he was 14, and two years later became a principal dancer. He participated in Shizuoka Spring Theatre Festival in 2007 and 2008. In 1990, he founded his own company – The Calabash Nyakam Merlin. He received an "Epi d'Or" and was selected as "Best Dancer" in 1991. From 2010 he has choreographed and directed the project SPAC-ENFANTS in Shizuoka.
【What's the SPAC‐ENFANTS? 】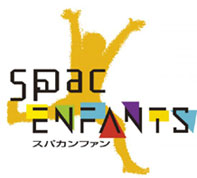 The "SPAC-ENFANTS PROJECT" is an international cooperative production project welcoming the internationally active French choreographer and dancer, Merlin NYAKAM, with the middle teens chosen through auditions from all across Shizuoka prefecture to create a new stage with the concept of "Dance that can give hope for the future back to the children of the world". With the development of each child's diverse originality, they have pursued a high quality dance piece whose artistic expression competes with the world.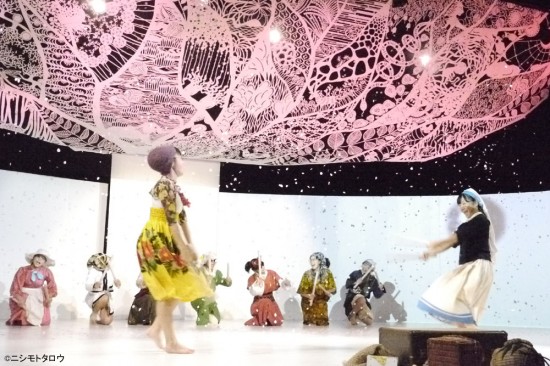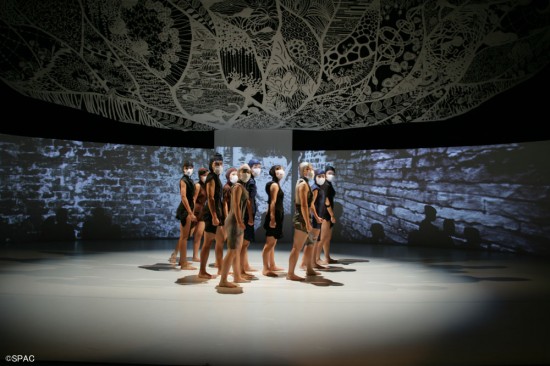 A contemporary dance
Soaring from Shizuoka to the World
A hopeful future bounding on stage!
4 years have passed since the first performance under the name "Yu me mi ru chi ka ra (Power to dream)". Renamed to "Le Rêve de Takase (Takase's Dream)" and performed at WorldTheatreFestivalShizuoka under Mt.Fuji 2011, it has been growing up earning ovations from audiences in Tokyo, Osaka, and Miryang (South Korea). Young dancers are bounding with energy, shining by the refraction of light through an enormous Baobab tree towering over the stage ! This is the start for the future of Shizuoka, a global city.
A miraculous collaboration by
The legendary NYAKAM and
Teenagers in Shizuoka !
A girl who was one of the members in premiere said "Mr. NYAKAM loves us with all his heart and soul, so we feel the same way back !" These children who have now experience what it's like to receive unconditional love from outside of their own family have let go of fear and worries and now dance as if they are trying to hand over a glow of happiness to others. Hats off to Mr. NYAKAM for his infinite patience and great aptitude to crystallize and polish children's "power to dream" into a completed repertoire.
Synopsis
Takase is a popular boy among the classroom girls and is often chased in circles. However, that is merely a dream. For when he opens his eyes, reality reveals the true brutality of human relations, giving way for aggressive, video game like dance. Eventually Takase finds his way out and plays in the wild freely. Generations pass and the old men and women, who were once so young, gather under "Baobabu tree" and play a game as always. What is inside of the suitcase which is filled with everything in life? What are they going to get at the end?
Information

3 May at 15:15
4 May at 16:30
5 May at 18:00

Duration: 80 minutes
At Ellipse Theatre DAENDO, Shizuoka Performing Arts Park
Staff/Cast
Choreographed by Merlin NYAKAM 
Performed by SPAC-ENFANTS 
 AKIYAMA Miyu
 ASABA Asumi
 ISHIGAKI Mayuko
 IHARA Miku
 TAKASE Shunsuke
 TANAKA Kaho
 NAGATA Maya
 MIYAGISHIMA Shizuka
 YOSHIDA Sun
 WATANABE Sayaka
Assistant of choreography by KINO Saiko
Sound design by YAMANUKI Norihiko
Videography by NISHIMOTO Taro
Stage design by SUZUKI Rie
Produced by SPAC – Shizuoka Performing Arts Center
Under the auspices of: Embassy of France/Institut français du Japon, Embassy of Republic of Cameroon in Japan


Performance Record
2010
4th – 5th September Shizuoka Arts Theatre, Shizuoka (SPAC)
12th September Iwata-city Ryuyou Naginoki Hall, Iwata
23rd September Izunokuni-city Nagaoka Assembly Hall, Izunokuni
2011
5th / 19th June Ellipse Theatre Daendo in Performing Arts Park (SPAC)
(WorldTheatreFestivalShizuoka under Mt. Fuji 2011)
10th – 11th August Theatre Tram, Tokyo
19th – 21st August Ellipse Theatre Daendo in Performing Arts Park (SPAC)
2012
1st – 2nd September Ellipse Theatre Daendo in Performing Arts Park (SPAC)
2013
3rd-4th August Theatre UriDongnae, Korea
(2013 the 13th Minyang Summer Performing Arts Festival)
9th – 10th August Abeno inhabitants hall of a ward, Osaka
(Osaka International Art Festival for Kids 2013 TACT/FEST)
17th – 19th August Box Theatre in Performing Arts Park (SPAC)