Performing Arts in Nature
— Looking to the Future of the World
FY 2022 Japan Cultural Expo Project Presented and Co-presented by Japan Arts Council and Agency for Cultural Affairs, Government of Japan
 
"This light burns the human body but it also forever flares my mind."
Toshinori, a young blind man, describes "what he saw at the end of the world."
He keeps denying the real world and referring to it as a "ghost." Is there any future for him?
In a room at a family court, two couples are contesting for custody over a beautiful young man named Toshinori, who was orphaned by war, and lost his sight fifteen years ago. While the conciliation is in deadlock Shinako, the mediator, finally decides to have a one-to-one talk with Toshinori,,,.
"Yoroboshi" by MISHIMA Yukio is a piece from "Modern Noh Plays" in which MISHIMA turned traditional noh verses into a modern play. Director is ISHIGAMI Natsuki, a playwright who has worked on art projects concerning cities and communities.
—Seeking the world that Toshinori saw and the light beyond—
Directed by:ISHIGAMI Natsuki
Written by:MISHIMA Yukio(From "Modern Noh Plays")
Cast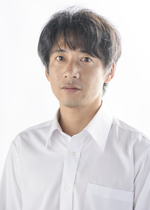 OUCHI Yoneji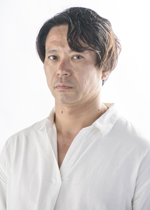 DAIDOMUMON Yuya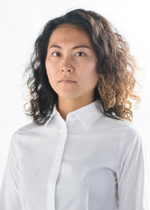 NAKANISHI Seira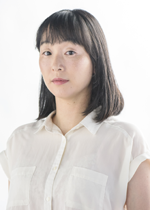 FUSE Asuka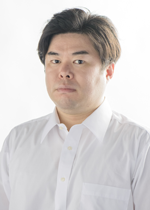 YAGI Kotaro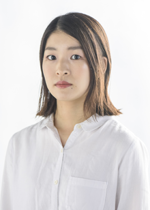 YAMAMOTO Miyuki
Information
2022
17 September Saturday, at 15:30pm
18 September Sunday, at 15:30pm
19 September Monday, at 15:30pm
At BOX Theatre, Shizuoka Performing Arts Park
Duration:Within 90minuites(to be determined)
In Japanese
*Please refrain from taking infants to the ordinary seats.
*The tickets are sold out. From now on we are accepting applications to join the waiting list (via phone only).
《COVID-19 Prevention Measures》
Requests to All Visitors
* There will be a distance of more than 3m between the front row and the actors speaking on stage.
* Performers will appear on the stage only after having a negative result from a COVID-19 PCR test or antigen test.
In addition to the following, please be sure to read [Important] Measures for Preventing the Spread of COVID-19 and Requests to All Visitors as well.
●Please check your physical condition before coming to the theater.
(If you have a fever or other symptoms, please refrain from visiting the theater.)
●Please be sure to wear a mask when you visit the theater.
●Your body temperature will be taken at the theater entrance using thermography or a non-contact thermometer. If your temperature exceeds 37.5 degrees Celsius, you will be asked to refrain from entering the theater.

Access
BOX Theatre, Shizuoka Performing Arts Park
100-1 Hirasawa, Suruga-ku Shizuoka City, Shizuoka, Japan
Access Page
● Approx. 8 minutes walk from the parking place.
Recommendation
Please take our charter buses for Shizuoka Performing Arts Park instead of a private car.
To the park
 
Bus stop at South exit of JR Higashi-Shizuoka Sta.
↓
Shizuoka Performing Arts Park
14:00
↓
14:15
14:45
↓
15:00
※It runs after the show ended.
Ticket Price
4,200 yen (One viewing for regular adult)
SPAC Membership Discount
3,500 yen (One viewing for regular adult)
Pair Discount
3,700 yen per person
Group Discount
3,300 yen per person for group of 3 or more
Senior Discount
3,500 yen for seniors over 60
*Please present ID at door
Student Discount
2,000 yen (University)
1,000 yen (High School and under)
*Please present school ID at door
Handicap Discount
2,900 yen (for those who possess handicap passbook)
 
 
*Cannot use more than one discount per purchase.
*Please inform use of discount when making reservation.
How to Purchase
Prior Reservation for Membership begins: 23 July at 10:00
Advance Tickets Sale begins: 30 July at 10:00
 
●Online reservations


– Please enter from the language button "English".
– Payment is possible with the following credit cards: DC, UFJ, NICOS, VISA, and Master. Tickets purchased through this website can be received at the venue from one hour prior to each performance.
 
●Phone reservations
from 10:00-18:00 at SPAC ticket center
TEL. +81-(0)54-202-3399
●Purchase at BOX Office
SPAC ticket center (10:00-18:00)
 
Day Ticket
Available at the entrance counter for leftover seats, from one hour prior to each performance.
*Please confirm ticket availability on the day by phone or by visiting Twitter (@_SPAC_)
*Ticket reservations will finish at 18:00 on the day before the performance.
Staff
Lighting design:OSAKO Koji
Set design:Nomura Yoshifumi
Costume design:SATO Rise
Stage manager : OGAWA Tetsuro
Stage : TSUCHIYA Katsunori
Lighting operation:KOBAYAKAWA Hiroya
Sound : WADA Masashi
Assistant set design:SATO Yosuke
Wardrobe : MAKINO Saho (for the performances in Shizuoka)
Costume production:IZUMI Mai, UMEHARA Masako, FUKAZAWA Yuka(Shizuoka Professional Training College of Design)
Technical director : MURAMATSU Atsushi
Production : IRIE Kyohei, TANJI Haru
Production Intern:KOYAMA Eri
Managing director:NARUSHIMA Yoko
Flyer design: ABE Taichi (TAICHI ABE DESIGN INC.)
Flyer illustration:MAKITA Natsumi(F4,5)
 
Organized by:Toga Cultural Foundation, Japan Arts Council, Agency for Cultural Affairs, Government of Japan
Co-hosted by: SPAC-Shizuoka Performing Arts Center
Comission:FY 2022 Japan Cultural Expo Project Presented and Co-presented by Japan Arts Council and Agency for Cultural Affairs, Government of Japan