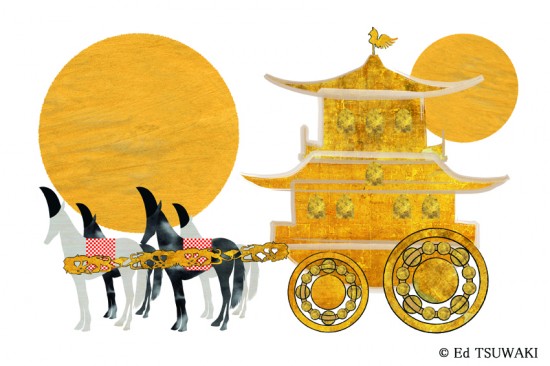 <Director's Profile>
Satoshi MIYAGI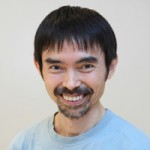 Born in Tokyo in 1959. Director. General Artistic Director of SPAC – Shizuoka Performing Arts Center. Studied aesthetics from Yuushi ODASHIMA, Moriaki WATANABE, and Hachiro HIDAKA at Tokyo University, and founded the new theater company KU NA'UKA in 1990. Being active in the international industry, his directing, which fuses contemporary textual interpretations with physical techniques and patterns of Asian theater, receives high acclaims both domestically and abroad. He was appointed as the General Artistic Director of SPAC in April of 2007. Along with presentations of his own works, he invites pieces that sharply cut away at modern society from regions all over the world. Furthermore, he has started a new project aimed at the youth of Shizuoka, putting efforts into presenting theater as "a window to the world". He is best known for such pieces as Medea, Mahabharata, Peer Gynt etc. In 2004 he received The 3rd Asahi Performing Arts Award. In 2005 he received The 2nd Asahi Beer Art Award.
→"General Artistic Director"
<Original Creator's Profile>
Prosper MÉRIMÉE
(1803〜1870)
A French writer, archeologist, and politician. He is most well known for the novel Carmen (1845), the original of the musical with the same name. Skilled at Spanish as well, one of his debut pieces Le Théâtre de Clara Gazul (1825), was a hoax, published as a piece written by a Spanish woman. The Drama Le Carrosse du Saint Sacrement (1829), which models the legendary Peruvian actress Micaela Villegas (known as Perricholi, 1748-1819), was at the time presented under the name of this imaginary actress. This story then be came the original for Offenbach's Opera La Périchol (1868), while Jean Renoir also wrote the scenario for his movie The Golden Coach based on this drama.
"Is life an act? Or is acting life?"
A gorgeously colorful performance conceived from Jean Renoir's famous movie!

"I just don't understand…whether its on stage or in life… and I'm putting all I have into living both. Things go well up on stage, but I destroy the things I love in life. In which does the truth lie? Where does the stage end and life begin?" whispers the main character Camilla. Is life on or off stage? What is the shape of the happiness she seeks in the real world that has no such border? The border between stage and audience blurs as the melodies of percussion instruments shake the hill side and bodies of those enchanted. After being visually and melodically sucked in to the point of soul washing, which side will you be standing on when facing the last scene that overflows with a thousand emotions? As the brilliance of the gorgeous golden coach pulls away, the audience is left with…
The latest celebrative musical piece to be held under the open sky by Director Satoshi MIYAGI who has recently come away from a highly acclaimed presentation of Mahabharata in France!
At this celebrative musical of SPAC, the actors enthrall the audience with an original groove as they play away on percussion instruments. Although this may be a familiar sight in Shizuoka, this may just be the only theater group in this broad broad world of ours able to do it as such. It is neither song nor dance. However this limber rhythm that has taken root in the bodies of the Japanese is bound to call upon an "unusual" place in the heart of viewers. The music of Hiroko TANAKAWA cuts ever so gradually through the ancient forest in which lies the Open Air Theater UDO. Be captivated by Satoshi MIYAGI's latest piece since receiving high acclaim for the performance of Mahabharata in multiple regions of France that also bears the same pedigree of style.


Theatre/JAPAN
■1, 8, 15, 22 June at 19:30
Duration: undecided (less than 120 minutes)
In Japanese with English subtitles
■Open Air Theatre UDO, Shizuoka Performing Arts Park
Directed by MIYAGI Satoshi
Inspired by Prosper MÉRIMÉE and Jean RENOIR
Text by KUBOTA Azumi
Music by TANAKAWA Hiroko
Performed by
ABE Kazunori, ISHII Moemi, OUCHI Yoneji, KATO Yukio, KIUCHI Kotoko, KOKADO Maya, SUZUKI Mariko, DAIDOMUMON Yuya, TAKEISHI Morimasa, TATENO Momoyo, NAGAI Kenji, NAKANO Masaki, HONDA Maki, MAKIYAMA Yudai, Micari, MISHIMA Keita, MORIYAMA Fuyuko, YAMAMOTO Miyuki, YOSHIMI Ryo, YONEZU Tomomi, WAKANA Daisuke, WAKAMIYA Yoichi, WATANABE Takahiko
Produced by SPAC


It is the Muromachi era. In the village of Shimanto in Tosa known as Little Kyoto, the provincial governing Ichijo family orders a golden coach in order to show their power, and it arrives along with a strolling company of performers. The company, led by actress Camilla, performs the myth of creation as written in the ancient scriptures, but fails to impress anyone. However, the governor who has now seen the beauty of Camilla, becomes infatuated and chaos occurs among state affairs as he presents the golden coach to her as a gift, inviting the revolt of onlookers. As the love and hatred of men create whirlwinds, where will Camilla be left standing…