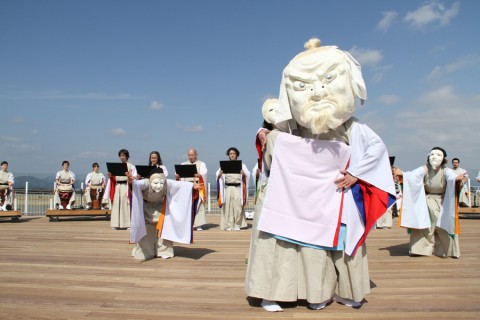 <Director's Profile>
Satoshi MIYAGI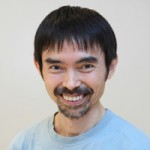 Born in Tokyo in 1959. Director. General Artistic Director of SPAC – Shizuoka Performing Arts Center. Studied aesthetics from Yuushi ODASHIMA, Moriaki WATANABE, and Hachiro HIDAKA at Tokyo University, and founded the new theater company KU NA'UKA in 1990. Being active in the international industry, his directing, which fuses contemporary textual interpretations with physical techniques and patterns of Asian theater, receives high acclaims both domestically and abroad. He was appointed as the General Artistic Director of SPAC in April of 2007. Along with presentations of his own works, he invites pieces that sharply cut away at modern society from regions all over the world. Furthermore, he has started a new project aimed at the youth of Shizuoka, putting efforts into presenting theater as "a window to the world". He is best known for such pieces as Medea, Mahabharata, Peer Gynt etc. In 2004 he received The 3rd Asahi Performing Arts Award. In 2005 he received The 2nd Asahi Beer Art Award.
→"General Artistic Director"
Open-air Performing Arts Festival under Mt. Fuji

From the most ancient historical document in Japan, Kojiki, we have chosen the story The Sword of Kusanagi, a piece with deep ties to Shizuoka as well, for SPAC's actors to perform, along side live musical instruments. A gorgeously woven piece Directed by Satoshi MIYAGI.
First Performance: EPISODE 1 of Kojiki, Special presentation on the observation deck of Mount Fuji Shizuoka Airport.
■30 June at 15:50
■FUJISAN HONGU SENGENTAISHA Shrine garden
Directed by MIYAGI Satoshi
Music by TANAKAWA Hiroko
Presented by Shizuoka Prefecture and SPAC
Assisted by Fujinomiyashi


Open-air Performing Arts Festival under Mt. Fuji
In addition to the beautiful look out points that behold the surrounding scenery, the grandeur of Mt. Fuji has been subject to religious beliefs since ancient times and has continually stood as a womb that gives birth to countless works of art. The cities, towns and villages of both Shizuoka and Yamanashi Prefectures, in order to hand down to following generations the beautiful landscape as inheritance to share among humanity, have begun taking the proper measures in registering Mt. Fuji as a Cultural World Heritage. And now, the long awaited deliberation as to whether it will be registered as one will be held at the 37th session of the World Heritage Committee in Cambodia in June of 2013. This time, at the World Theater Festival Shizuoka under Mt. Fuji 2013, during the Performing Arts Festival under Mt. Fuji being held at the same time, we will be broadcasting to the world the allure of Mt. Fuji through the arts at several locations such as Fujisan Miyamoto Sengen Grand Shrine Main Shrine (Fujinomiya City), as well as Shimizu Port (Shizuoka City) and Granship Square (Shizuoka City) with the beautiful Mt. Fuji standing tall in the back ground.