It is the Taisho era, where humans and sprits come and go in IZUMI Kyoka's world of fantasy.
This very popular spectacle presented by MIYAGI Satoshi and SPAC will enthrall you with beautiful scenes and costumes, coupled with stirring live music!
Directed by MIYAGI Satoshi
Written by IZUMI Kyoka
Music: TANAKAWA Hiroko
Stage design: FUKASAWA Eri
Costume design: TAKEDA Toru
Outline of the story 
Long ago, the villagers made a promise with the dragon goddess of Yashagaike pond. "We will toll the bell three times a day, lest the dragon goddess leap out of the pond and flood the village…"
YAMAZAWA Gakuen visits the village and finds out that his old schoolmate HAGIWARA Akira, who had disappeared, has taken over the role of tolling the bell in the heart of the mountain after marrying Yuri, a young woman from the village. However, Lady Shirayuki, the dragon goddess who cannot leave the pond because of the promise, pines for her true love—the young lord of Senjagaike pond on the other side of the mountain—and tries to break the bell…
Meanwhile, in the drought-stricken village, the villagers are conspiring to sacrifice Yuri for the rain ritual.
 
Cast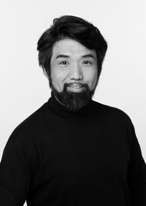 OKUNO
Akihito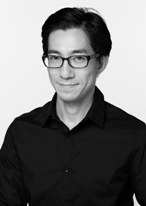 KASUGAI
Ippei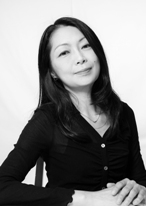 KIUCHI
Kotoko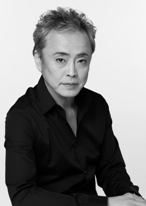 KIJIMA
Tsuyoshi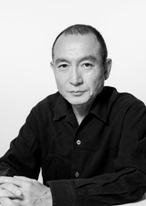 KONAGAYA
Katsuhiko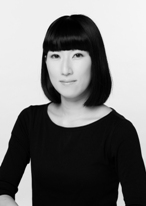 SUZUKI
Mariko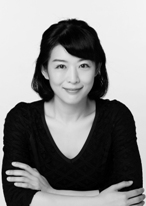 TAKII
Miki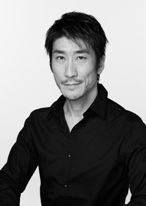 TAKEISHI
Morimasa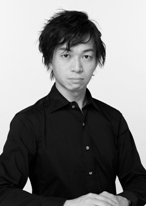 NAGAI
Kenji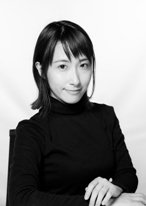 NAGAI
Sayako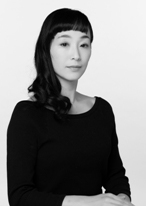 FUSE
Asuka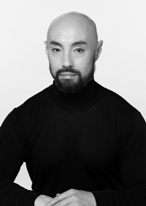 MISHIMA
Keita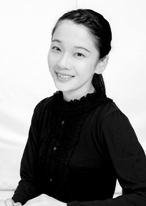 MIYAGISHIMA
Haruka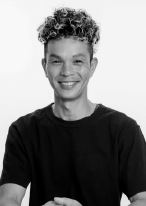 YAMAZAKI
Koji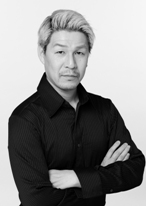 WAKAMIYA
Yoichi
Information
2022
22 January, Saturday at 2:00pm
*Guidance for theatre beginners
23 January, Sunday at 2:00pm
*Post-performance talk
29 January, Saturday at 2:00pm
*Guidance for theatre beginners
*Backstage lecture
30 January, Sunday at 2:00pm
*Backstage lecture
6 February, Sunday at 2:00pm
*Post-performance talk
12 February, Saturday at 2:00pm
*Backstage lecture
13 February, Sunday at 2:00pm
*Backstage lecture
19 February, Saturday at 2:00pm
*Backstage lecture
23 February, Wednesday at 2:00pm *
*Post-performance talk
5 March, Saturday at 2:00pm
*Backstage lecture
 
Duration: About 90 minutes
In Japanese with English subtitles
*Please refrain from taking infants to the ordinary seats.
*The tickets are sold out. From now on we are accepting applications to join the waiting list (via phone only).
Venue: Shizuoka Arts Theatre
2-3-1 Higashishizuoka, Suruga-ku Shizuoka City, Shizuoka, Japan
● Approx. 5 minutes walk from South exit of JR Higashi-Shizuoka Station.
The entrance is on the east side (towards Shimizu) of the Granship building.
For more information, please click here: https://spac.or.jp/en/access
 
《COVID-19 Prevention Measures》
Requests to All Visitors
In addition to the following, please be sure to read [Important] Measures for Preventing the Spread of COVID-19 and Requests to All Visitors as well.
●Please check your physical condition before coming to the theater.
(If you have a fever or other symptoms, please refrain from visiting the theater.)
●Please be sure to wear a mask when you visit the theater.
●Your body temperature will be taken at the theater entrance using thermography or a non-contact thermometer. If your temperature exceeds 37.5 degrees Celsius, you will be asked to refrain from entering the theater.
●Please fill out and submit the visitor card.
(In the event of an outbreak of infection, we may provide the submitted information to public institutions such as health centers.)
※For this fiscal year, the balcony seats on the 1st floor of Shizuoka Arts Theatre are available if you maintain distance from the members of the audience around you.
Please contact the SPAC Ticket Center for further information.

Related events
Pre-Performance Talk
Starting 25 minutes before each performance.
Free of charge. No reservation required.
 
Post-performance talk by the artists: after the performance.
23 January, Sunday
6 February, Sunday
23 February, Wednesday
Free of charge. No reservation required.
 
Backstage lecture
The technical staff will explain behind the scenes.
29 January, Saturday
30 January, Sunday
12 February, Saturday
13 February, Sunday
19 February, Saturday
5 March, Saturday
Every day, after the performance
Time: About 30 minutes
Free of charge. No reservation required. 
 
Guidance for theatre beginners
SPAC actors will give beginner audiences a lecture on what to look for and pay attention to before the performance. This event can be participated in by both those seeing the performance for the first time and repeaters.
22 January, Saturday
29 January, Saturday
12:30~13:30
In Japanese
Free of charge. Reservation required. Up to 20 people.
Performances for junior and high-school students

SPAC believes that theaters are a window to the world, and that is why it invites junior high school and high school students in Shizuoka Prefecture to its free-of-charge programs.
It is scheduled that about 6,300 students from about 40 junior high and high schools in the prefecture will view the work at Shizuoka Arts Theatre.
 
Ticket Price
4,200 yen (One viewing for regular adult)
SPAC Membership Discount
3,500 yen (One viewing for regular adult)
Pair Discount
3,700 yen per person
Group Discount
3,300 yen per person for group of 3 or more
Senior Discount
3,500 yen for seniors over 60
*Please present ID at door
Student Discount
2,000 yen (University)
1,000 yen (High School and under)
*Please present school ID at door
Handicap Discount
2,900 yen (for those who possess handicap passbook)
 
*Cannot use more than one discount per purchase.
*Please inform use of discount when making reservation.
How to Purchase
Prior Reservation for Membership begins: 4 December at 10:00
Advance Tickets Sale begins: 11 December at 10:00
 
●Online reservations


– Please enter from the language button "English".
– Payment is possible with the following credit cards: DC, UFJ, NICOS, VISA, and Master. Tickets purchased through this website can be received at the venue from one hour prior to each performance.
 
●Phone reservations
from 10:00-18:00 at SPAC ticket center
TEL. +81-(0)54-202-3399
●Purchase at BOX Office
SPAC ticket center (10:00-18:00)
 
Day Ticket
Available at the entrance counter for leftover seats, from one hour prior to each performance.
*Please confirm ticket availability on the day by phone or by visiting Twitter (@_SPAC_)
*Ticket reservations will finish at 18:00 on the day before the performance.
Please refrain from taking infants to the ordinary seats.
 
[Nursery room] (One family only per performance)
For both the Shimoda and Shizuoka performances, there is a nursery room where parents can watch the program with their infant children.
*This service can only be reserved by phone or at the box office.
 
Staff
Lighting design: HIGUCHI Masayuki
Hair and makeup: KAJITA Kyoko
Stage manager: HARAIKAWA Yukio
Stage: FURUYA Kazumi、YAMAZAKI Kaoru, MORIBE Rio, ICHIKAWA Kazumi
Lighting: MORITA Honoka, MIZUNO Hikaru
Sound: HARADA Shinobu, OTSUKI Minori
Wardrobe: MAKINO Saho, YAMAMOTO Kana
Production: KUGA Haruko, SUZUKI Tatsumi, KOMIE Kaoru
Flyer design: ABE Taichi (TAICHI ABE DESIGN INC.)
  
Produced by SPAC-Shizuoka Performing Arts Center
Supported by the Agency for Cultural Affairs, Government of Japan through the Japan Arts Council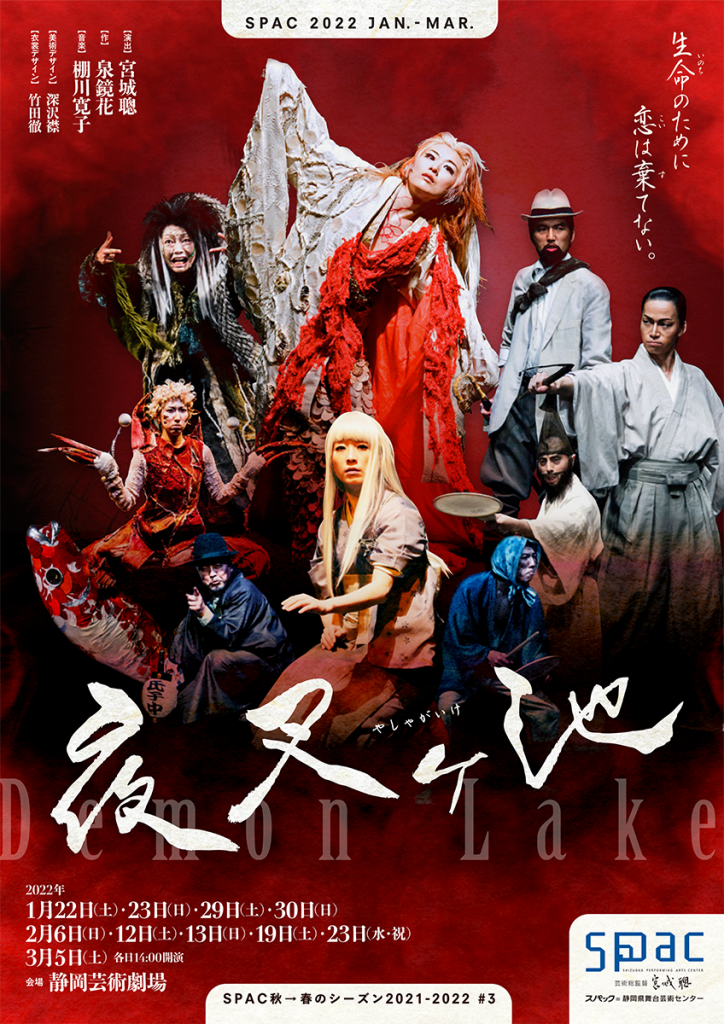 【Profile】
MIYAGI Satoshi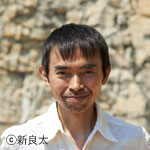 Born in Tokyo in 1959, after studying aesthetics at Tokyo University under ODASHIMA Yushi, WATANABE Moriaki and HIDAKA Hachiro, he founded the KU NA' UKA theater company in 1990 and soon began staging plays overseas as well as in Japan. As a result, MIYAGI's work — in which he often fuses contemporary textual interpretations with physical techniques and patterns of Asian theatre — has long been acclaimed both at home and far beyond. Indeed, in 2004 he received the 3rd Asahi Performing Arts Award, and the next year the 2nd Asahi Beer Art Award. Since taking up his position with SPAC in April 2007, MIYAGI has staged many of his own works — including "Medea", the Hindu epic "Mahabharata", and "Peer Gynt" — and has invited artists from abroad to present pieces casting a keen eye on the modern world as they see it. In line with his aim to make theatre "a window to the world," he has also started a new SPAC-based project aimed at the youth of Shizuoka. In 2014, MIYAGI was invited to the Festival d'Avignon, where he received excellent reviews for his open-air version of the Hindu epic "Mahabharata" staged in La Carrière de Boulbon. Following that landmark achievement, the festival extended the honor of inviting MIYAGI to present a Buddhist interpretation he created of the ancient Greek mythological tragedy "Antigone" as its super-prestigious opening program for 2017. On that occasion, which was the first time an Asian play had ever been selected to launch the festival, MIYAGI's exalted "stage" was the open-air Cour d'honneur du Palais des papes (the Honor Court of the Palace of Popes). By the play's end, those towering medieval stone walls were ringing out with long and splendid standing ovations welcoming the work's director and creator along with SPAC's actors and staff — while more than 60 European media all gave great reviews. In 2018, he received the 68th Minister of Education, Culture, Sports, Science and Technology's Art Encouragement Prize of Drama. Also he recieved "Chevalier de l'Ordre des Arts et des Lettres" from the Ministry of Culture of France in 2018.