Story of a landowner living in an illusion of her past,
and funny people gathering at her estate
This masterpiece by Chekhov that continues to be loved throughout the world is turned into an ephemeral but beautiful world on stage by Daniel Jeanneteau, a French stage director, together with selected French and Japanese actors. Conversations among people who visit the estate are humorous as they are incompatible, reminding the audience of a sweet-and-sour romance that we have all experienced at least once. This is the long-awaited fourth round of the collaboration between Jeanneteau and SPAC, who have established a relationship of deep trust through works such as Blasted by Sarah Kane (2009), The Glass Menagerie by Tennessee Williams (2011), and The Blind by Maurice Maeterlinck (2015).
 
▼A scene from the first round of stage rehearsals held at Shizuoka Arts Theater in August 2021

▼Stage photos
≪International collaboration work≫
Direction and Scenography: Daniel JEANNETEAU
Artistic collaboration, Dramaturgy, and Video: Mammar BENRANOU
Text: Anton CHEKHOV
Translation: André MARKOWICZ, Françoise MORVAN(French) ADACHI Noriko(Japanese)
 
Outline of the story
Ranevskaya ends her relationship with her lover in Paris and returns to her family estate after five years. However, because of accumulated debts, the cherry orchard she had cherished is about to be auctioned to pay for the mortgage…
Cast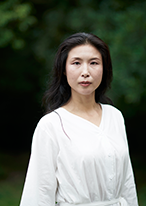 SUZUKI Haruyo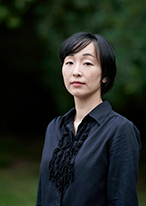 FUSE Asuka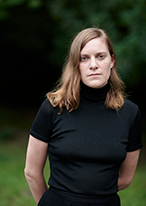 Solène ARBEL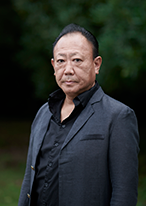 ABE Kazunori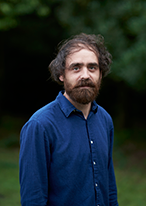 Quentin BOUISSOU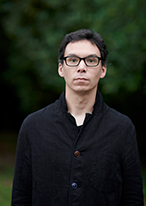 Aurélien ESTAGER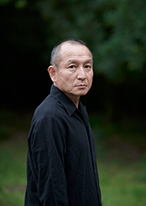 KONAGAYA
Katsuhiko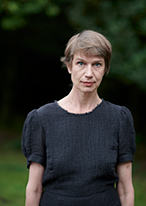 Nathalie
KOUSNETZOFF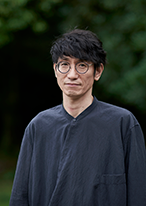 KATO Yukio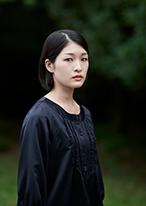 YAMAMOTO Miyuki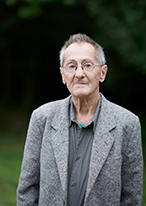 Axel
BOGOUSSLAVSKY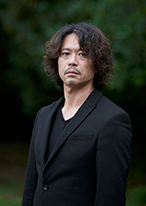 DAIDOMUMON
Yuya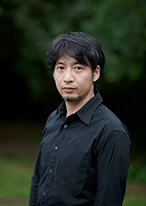 OUCHI Yoneji
The work is performed in Japanese and French,
with Japanese subtitles for French lines.
Schedule
<Shizuoka>
2021
13 November, Saturday at 2:00pm
 *Guidance for theatre beginners
 *Post-performance talk
 *Nursery service
14 November, Sunday at 2:00pm
 *Backstage lecture
20 November, Saturday at 2:00pm
 *Post-performance talk
21 November, Sunday at 2:00pm
 *Backstage lecture
23 November, Tuesday at 2:00pm
 *Backstage lecture
28 November, Sunday at 2:00pm
 *Backstage lecture
12 December, Sunday at 2:00pm
Duration: 140 minutes
At Shizuoka Arts Theatre
In Japanese and French with Japanese subtitles
 
*Please refrain from taking infants to the ordinary seats.
 
<Iwata>
3 December, Friday at 1:30pm
At Ryuyo Naginoki Kaikan, Iwata city
In Japanese and French with Japanese subtitles
★For more information, please click here.
 
《COVID-19 Prevention Measures》
Requests to All Visitors
In addition to the following, please be sure to read [Important] Measures for Preventing the Spread of COVID-19 and Requests to All Visitors as well.
●Please check your physical condition before coming to the theater.
(If you have a fever or other symptoms, please refrain from visiting the theater.)
●Please be sure to wear a mask when you visit the theater.
●Your body temperature will be taken at the theater entrance using thermography or a non-contact thermometer. If your temperature exceeds 37.5 degrees Celsius, you will be asked to refrain from entering the theater.
●Please fill out and submit the visitor card.
(In the event of an outbreak of infection, we may provide the submitted information to public institutions such as health centers.)
※For this fiscal year, the balcony seats on the 1st floor of Shizuoka Arts Theatre are available if you maintain distance from the members of the audience around you. In Ryuyo Naginoki Kaikan (Iwata performance), sufficient distance between adjacent seats will be ensured.
Please contact the SPAC Ticket Center for further information.
Related events
Pre-Performance Talk
Starting 25 minutes before each performance.
 
Post-performance talk by the artists: after the performance.
13 November,Saturday
20 November,Saturday
 
Backstage lecture
The technical staff will explain behind the scenes.
14 November,Sunday
21 November,Sunday
23 November,Tuesday
28 November, Sunday
Every day, after the performance
Time: About 30 minutes
Free of charge. No reservation required. 
 
Guidance for theatre beginners
SPAC actors will give beginner audiences a lecture on what to look for and pay attention to before the performance. This event can be participated in by both those seeing the performance for the first time and repeaters.
13 November,Saturday 12:30~13:30
In Japanese
Free of charge. Reservation required. Up to 20 people.
 
 Performed on the same day 
Special winter performance Dream and Derangement
A quiet homage to the late Claude RÉGY by Satoshi MIYAGI.
12 December, Sunday
At Shizuoka Performing Arts Park
Advance Tickets Sale begins: 13 November at 10:00
Performances for junior and high-school students

SPAC believes that theaters are a window to the world, and that is why it invites junior high school and high school students in Shizuoka Prefecture to its free-of-charge programs.
It is scheduled that about 2,000 students from 10 junior high and high schools in the prefecture will view the work at Shizuoka Arts Theatre.
Access
Shizuoka Arts Theatre
2-3-1 Higashishizuoka, Suruga-ku Shizuoka City, Shizuoka, Japan
● Approx. 5 minutes walk from South exit of JR Higashi-Shizuoka Station.
The entrance is on the east side (towards Shimizu) of the Granship building.
For more information, please click here: https://spac.or.jp/en/access
 
Ticket Price
4,200 yen (One viewing for regular adult)
SPAC Membership Discount
3,500 yen (One viewing for regular adult)
Pair Discount
3,700 yen per person
Group Discount
3,300 yen per person for group of 3 or more
Senior Discount
3,500 yen for seniors over 60
*Please present ID at door
Student Discount
2,000 yen (University)
1,000 yen (High School and under)
*Please present school ID at door
Handicap Discount
2,900 yen (for those who possess handicap passbook)
*Cannot use more than one discount per purchase.
*Please inform use of discount when making reservation.
How to Purchase
Prior Reservation for Membership begins: 25 September at 10:00
Advance Tickets Sale begins: 2 October at 10:00
 
●Online reservations


– Please enter from the language button "English".
– Payment is possible with the following credit cards: DC, UFJ, NICOS, VISA, and Master. Tickets purchased through this website can be received at the venue from one hour prior to each performance.
 
●Phone reservations
from 10:00-18:00 at SPAC ticket center
TEL. +81-(0)54-202-3399
●Purchase at BOX Office
SPAC ticket center (10:00-18:00)
Day Ticket
Available at the entrance counter for leftover seats, from one hour prior to each performance.
*Please confirm ticket availability on the day by phone or by visiting Twitter (@_SPAC_)
*Ticket reservations will finish at 18:00 on the day before the performance.
Please refrain from taking infants to the ordinary seats.
 
[Nursery room] (One family only per performance)
For both the Iwata and Shizuoka performances, there is a nursery room where parents can watch the program with their infant children.
*This service can only be reserved by phone or at the box office.
Staff
Lighting design: Juliette BESANÇON
Sound design: Isabelle SUREL
Music: TANAKAWA Hiroko
Costume design: KOMAI Yumiko
Stage manager: OGAWA Tetsuro
Stage: ICHIKAWA Kazumi, TSUCHIYA Katsunori
Lighting operation: HANAWA Yuuki
Lighting: KOBAYAKAWA Hiroya, MIZUNO Hikaru
Video technician: TAKEZAWA Akira
Video operation: MORITA Honoka
Sound: HARADA Shinobu, TAKESHIMA Chisato
Art work: FUKASAWA Eri, SATO Yosuke
Chair: HIKOSAKA Reiko
Wardrobe: YAMAMOTO Kana
Technical director: MURAMATSU Atsushi
Interpretation: ISHIKAWA Hiromi, YOKOYAMA Yoshiji, YAMADA Hiromi, HARA Mariko
Production: KEIMI Aoi, YONEYAMA Junichi, SAKANAKA Toshiki, OISHI Takako (Subtitle operation)
Flyer design: ABE Taichi (TAICHI ABE DESIGN INC.)
Promotion photo: HASHIMOTO Hirotaka
 
Organized by The Japan Foundation, SPAC-Shizuoka Performing Arts Center
Produced by SPAC-Shizuoka Performing Arts Center, T2G-Théâtre de Gennevilliers Centre Dramatique National
Co-produced by Théâtre des 13 vents CDN Montpellier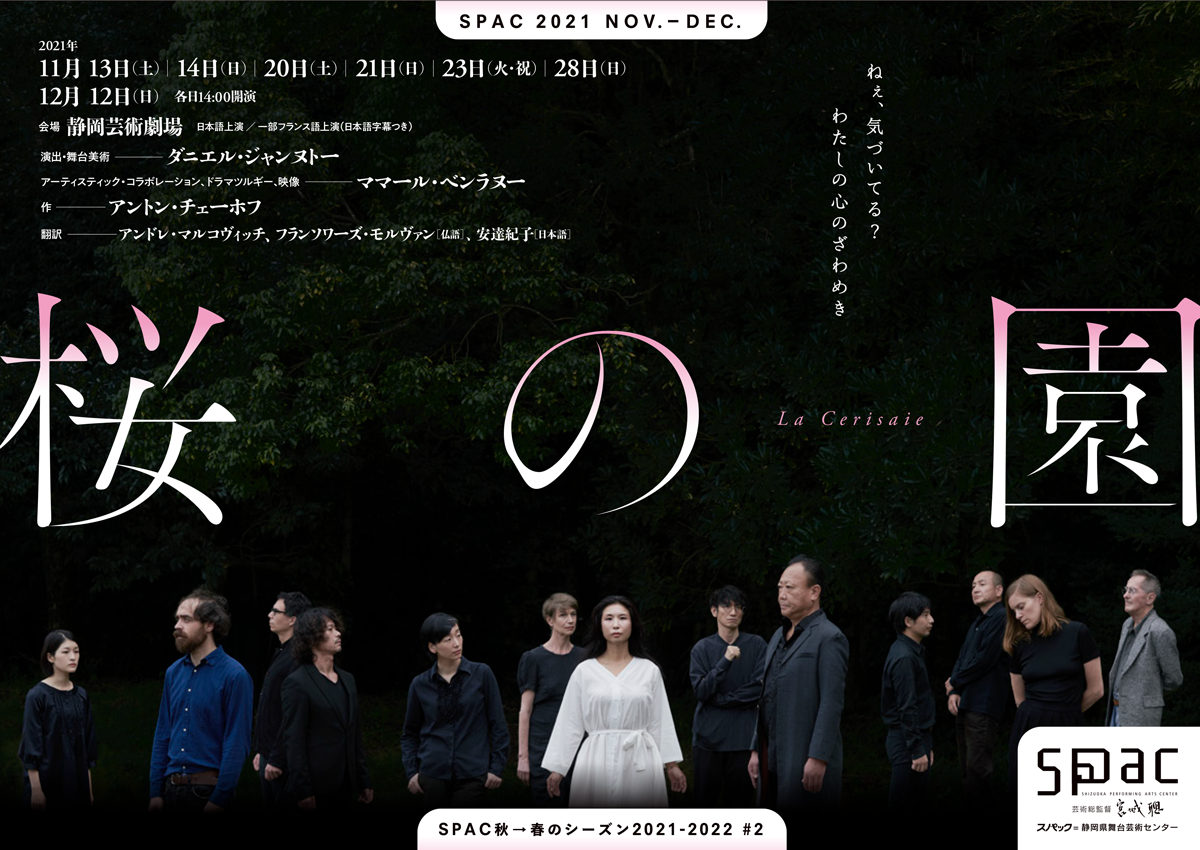 【Profile】
Daniel Jeanneteau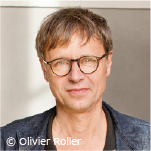 Daniel Jeanneteau is a director and a scenographer. After graduating from Strasbourg School of Decorative Arts, he studied drama at the school attached to the National Theatre of Strasbourg. While at school, he met Claude Régy, a maestro of the theater world in France, and was engaged in the scenography of his works for fifteen years thereafter. He also worked with many directors and choreographers, including Jean-Claude Gallotta, Trisha Brown, and Pascal Rambert. Since 2001, in collaboration with Marie-Christine Soma, he has been directing works by Racine, Strindberg, Sarah Kane, and Daniel Keene. After serving as the art director in Studio-Théâtre de Vitry from 2008, he assumed the post of theater director for T2G – Théâtre de Gennevilliers in 2017.
Mammar Benranou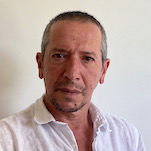 After making efforts as a film director, cameraman and editor, Mammar Benranou directed Forêt D.88 (2007) based on a theatrical project by Guillaume Vincent. In 2009, he wrote and directed Le Chant des invisibles, an experimental documentary film. For SPAC, he was in charge of creating images used in the play The Glass Menagerie, and also produced a video recording the works by Daniel Jeanneteau from a unique viewpoint. He also designed images for the L'Annonce faite à Marie by Paul Claudel (directed by Yves Beaunesne, 2014). Recently, he has been working as a collaborator for Aguets, partition pour un cirque ensauvagé (2021), directed by Daniel Jeanneteau, with the students of the Académie Fratellini.