Citizen participants and SPAC actors, 50 in total, are going on a raid…Really?!
Indecisive and just going with the flow—a typical Japanese atmosphere.
A chance to hear the special inside story of "Chushingura" in the Reiwa era!
The version of "Chushingura" (The Treasury of Loyal Retainers) written by HIRATA Oriza in 1999 features no stuffy old language. In a peaceful time where bushido has long been forgotten, the remaining samurai, referring to one another simply as "Tanaka-san" or "Suzuki-san," think about what to do after their master impulsively attempts to kill Kira. This plain-language version of "Chushingura" subverts the tropes of historical samurai dramas and offers many findings about modern life.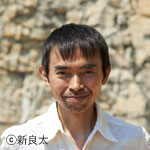 On the occasion of the play.
MIYAGI Satoshi
(General Artistic Director of SPAC)
Plays may not remain in a tangible form, like a painting, novel, or film, but surely they remain inside people's hearts. Precisely because of this intangible form, people have long tried to somehow convey the emotions inside their hearts to the next generation, resulting in the 2500-year history of plays. I sometimes imagine that perhaps this act of continuously inheriting something intangible has been the key to human survival. I strongly believe that this "Chushingura 2021" has great significance as a part of such act.
 This version of "Chushingura" was written by Mr. HIRATA Oriza for Theater Olympics in 1999. After experiencing the play in 1999, and a repeat performance in 2004, now I am serving the role of general director and have entrusted the direction of the play to Mr. MAKIYAMA and Ms. TERAUCHI. They are going to gain the same precious experience that I did 22 years ago by pushing myself to 120%. The stage for the play has been changed from the GRANSHIP Main hall to the Open Air Theatre "UDO" at Shizuoka Performing Arts Park, so we had to come up with new ideas from scratch. Just like Mt. Fuji emerging from behind the clouds, the results will appear gradually. Please join the participants to witness the birth of something new. I am sure that you will enjoy this wonderful play.

43 citizen participants selected.
Citizens from a wide range of generations, from teenagers to people in their 80s, gathered under a common desire to create a performance with other people. Some of them are acting on stage for the first time, some became captivated by plays after participating in SPAC'S human resources development project, and some have abundant experience of acting in various plays.
Fifty performers, including SPAC actors, join together in dialogue, dancing, and a live percussion performance, creating their own unique "Chushingura 2021" in an outdoor theatrical space.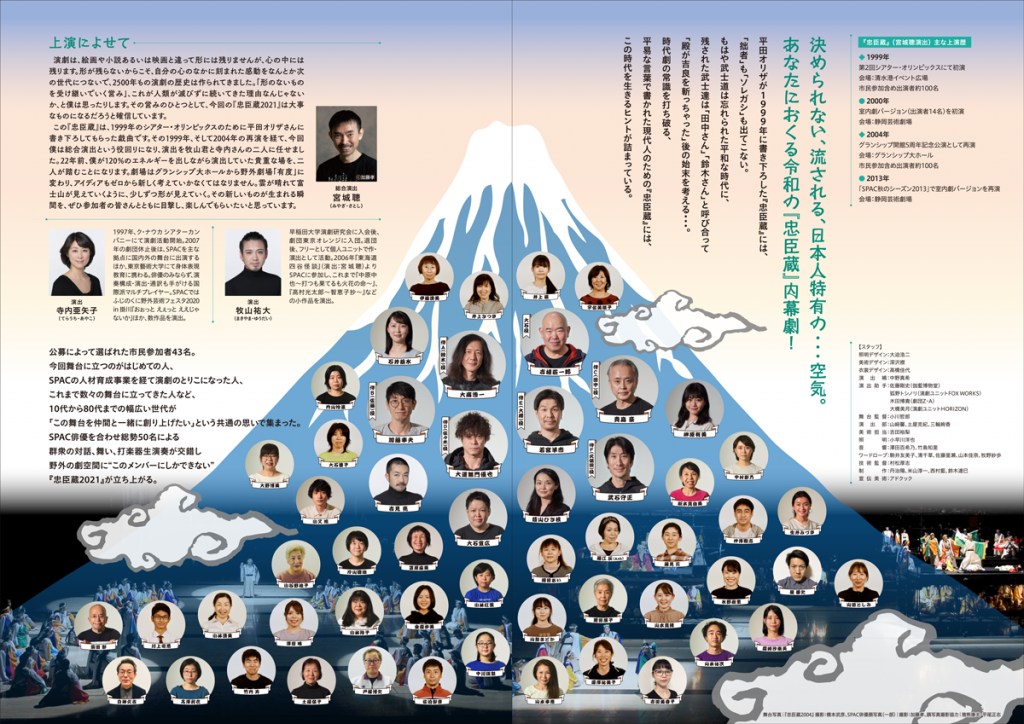 ▲ Click on the image to enlarge.
Written by HIRATA Oriza
General director: MIYAGI Satoshi
Directed by TERAUCHI Ayako, MAKIYAMA Yudai
Composed by TANAKAWA Hiroko
Choreographed by KITAMURA Akiko
Composition of music used in the play by YAMANUKI Norihiko
Cast
YOSHIUE Soichiro, OOTAKA Kouichi, KATO Yukio, KIJIMA Tsuyoshi, DAIDOMUMON Yuya, WAKAMIYA Yoichi, TAKEISHI Morimasa
ISHII Moemi, YOSHIMI Ryo, SAKAKIBARA Yuumi, OISHI Nobuhiro[Gekidan Watanabe], KAGEYAMA Hisae[Gekidan Watanabe]
ITO Kiyomi, INOUE Satsuki, INOUE Moe, USAMI Junko, UCHIYAMA Reina, OISHI Yumeko, OONO Hiromi, OMATA Asahi, KASAHARA Mami, KATAYAMA Harue, KAWAKAMI Shion, KOBAYASHI Kiyomi, KOBAYASHI Momiji, KOBAYASHI Reiko, OYANO Keiko, SAEKI Akihiko, SAWADA Yui, SHIBATA Akira, SHIRAGA Hisayoshi, TAKASAWA Rie, TAKEUCHI Kaoru, TSUCHIYA Kaoru, TODUKA Hiroyuki, NAKAGAWA Eri, NAKAZAWA Tsuyoshi, NAKAMURA Ayano, NAMAI Mizuki, FUJIE Ash, FUJIMI Hana, HOSHI Yoshiyuki, HOSODA Ai, MAEDA Nobuko, MATSUMOTI Mayumi, MIZUNO Juri, MORISAKI Sanae, YAMADA Toshimi, YAMANASHI Madoka, YAMAMOTO Mao, YAMAMOTO Yuji, YAMAMOTO Yukie, YUZAWA Yumiko, YOSHIDA Mineko
 
Information
Saturday 5 June at 19:30
Sunday 6 June at 19:30
at Open Air Theatre "UDO", Shizuoka Performing Arts Park
Duration: 100minutes(Without intermission)
*Seats with no backrest
*Performances will be held even if it rains. As the use of umbrellas is not permitted during a performance, please ensure you have suitable rainwear. You are also advised to bring warm clothes for night performances at this time of year.
*Admission to auditorium is restricted to children of school age and over.
 
《COVID-19 Prevention Measures》
Requests to All Visitors
In addition to the following, please be sure to read [Important] Measures for Preventing the Spread of COVID-19 and Requests to All Visitors as well.
●Please check your physical condition before coming to the theater.
(If you have a fever or other symptoms, please refrain from visiting the theater.)
●Please be sure to wear a mask when you visit the theater.
●Your body temperature will be taken at the theater entrance using thermography or a non-contact thermometer. If your temperature exceeds 37.5 degrees Celsius, you will be asked to refrain from entering the theater.
●Please fill out and submit the visitor card.
(In the event of an outbreak of infection, we may provide the submitted information to public institutions such as health centers.)
Access
Open Air Theatre "UDO", Shizuoka Performing Arts Park
100-1 Hirasawa, Suruga-ku Shizuoka City, Shizuoka, Japan Map
[Recommendation]
Please take our charter buses for Shizuoka Performing Arts Park instead of a private car.
To the park
From the park
Bus stop at South exit of JR Higashi-Shizuoka Sta.
17:30
18:05
18:40
◎
Shizuoka Arts Theatre
▼
▼
▼
◎
Shizuoka Performing Arts Park
17:45
18:20
18:55
◎
◎It runs after the show ended.
Ticket Price
4,200 yen (for regular adult)
SPAC Membership Discount
3,500 yen (for regular adult)
Pair Discount
3,700 yen per person
Group Discount
3,300 yen per person for group of 3 or more
Senior Discount
3,500 yen for seniors over 60
*Please present ID at door
Student Discount
2,000 yen (University)
1,000 yen (High School and under)
*Please present school ID at door
Handicap Discount
2,900 yen (for those who possess handicap passbook)
*Cannot use more than one discount per purchase.
*Please inform use of discount when making reservation.
How to Purchase
Prior Reservation for Membership begins: 8 May at 10:00
Advance Tickets Sale begins: 9 May at 10:00
 
●Online reservations


– Please enter from the language button "English".
– Payment is possible with the following credit cards: DC, UFJ, NICOS, VISA, and Master. Tickets purchased through this website can be received at the venue from one hour prior to each performance.
 
●Phone reservations
from 10:00-18:00 at SPAC ticket center
TEL. +81-(0)54-202-3399
*Our telephone service will be closed on Monday 17 May.
 
Day Ticket
Available at each venue for leftover seats, from one hour prior to each performance.
*Please confirm ticket availability on the day by phone or by visiting Twitter (@_SPAC_)
*Ticket reservations will finish at 18:00 on the day before the performance.
Please refrain from taking infants to the ordinary seats.
Staff
Lighting design: OSAKO Koichi
Set design: FUKASAWA Eri
Costume design: TAKAHASHI Kayo
Chief assistant director: NAKANO Masaki
Assistant director: SATO Tsuyoshi(Garan Hakubutsudo)/KONO Toshinori(Entertainment unit FOX WORKS)/KIDA Hiroki(Theater Company Z・A )/OHASHI Mizuki(Performance Unit HORIZON)
Stage manager: OGAWA Tetsuro
Stage: YAMAZAKI Kaoru, TSUCHIYA Katsunori, MIWA Ayaka
Scenery: YOSHIDA Yuna
Lighting: KOBAYAKAWA Hiroya, MORITA Honoka, MIZUNO Hikaru
Sound: SAWADA Yukino, TAKESHIMA Chisato
Wardrobe: KOMAI Yumiko, SEI Chigusa, SATO Rise, YAMAMOTO Kana, MAKINO Saho
Technical director: MURAMATSU Atsushi
English subtitle translation: TANAKA Nobuko
Subtitle operation: KATAOKA Sachiko
Production: TANJI Haru, YONEYAMA Junichi, NISHIMURA Ai, SUZUKI Tatsumi, SAKANAKA Toshiki
Flyer design: ADCOOK
Lighting equipment provision:Marumo Electric Co.,Ltd.
Cooperation in musical instruments (Kkwaeng'gwali): Mindeulle, a Korean percussion class in Shizuoka
Produced by SPAC-Shizuoka Performing Arts Center
Co-produced by Shizuoka Cultural Program Promotion Committee
Supported by Japan Foundation for Regional Art-Activities, the Agency for Cultural Affairs, Government of Japan through the Japan Arts Council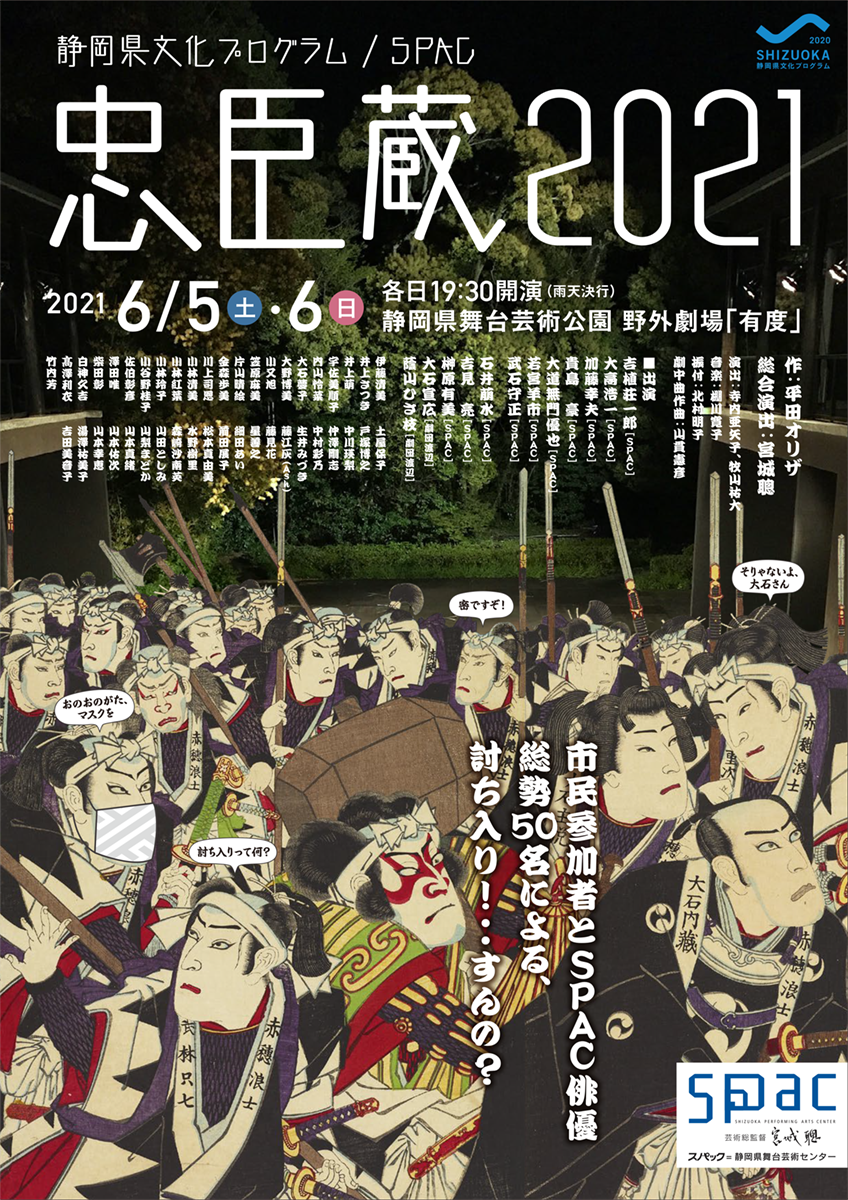 ▲ Click on the image to enlarge.
[Directors]
TERAUCHI Ayako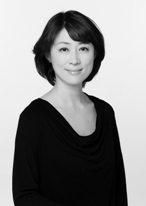 Ms. TERAUCHI became involved in plays in 1997 in KU NA' UKA Theater Company. Since the company entered a fallow period in 2007, she has been based at SPAC and appearing on stages in Japan and abroad, while also being engaged in physical expression education at Tokyo University of the Arts. She has many talents in addition to being an actor, engaging internationally in such activities as the composition of music performances, direction of plays, and interpretation. She worked as a SPAC director for several plays, including "Ootto Eetto Eejanaika" during the Open-air Performing Arts Festival 2020 in Kakegawa.
MAKIYAMA Yudai
After joining the Theatrical Play Collegium at Waseda University, Mr. MAKIYAMA joined theater company TOKYO ORANGE. Since leaving that company, he has been working as a playwright and director as a one-man freelance unit. He joined SPAC from the play "Tokaido Yotsuya Kaidan" (directed by MIYAGI Satoshi) and has been directing small works, including "Nakahara Chuya; Utsu Mo Hateru Mo Hibana No Inochi" and "Takamura Koraro; Chieko Sho."
[Composer]
TANAKAWA Hiroko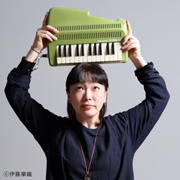 Ms. TANAKAWA is a stage musician. Her activity includes composing music for plays, and also proving music performance instruction to actors. Her major works include Mahabharata – Nalacharitam" and "Antigone" (directed by MIYAGI Satoshi). She is also busy holding workshops in elementary schools and foster homes. She is a one-of-a-kind person who did not undergo any formal music education, being somewhat of an "outsider artist" in this area.
[Choreographer]
KITAMURA Akiko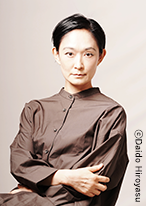 Ms. KITAMURA is a choreographer, dancer and director. Her background includes ballet, street dance, and Indonesian martial arts. She founded her dance company, Leni Basso, in 1994 while studying the Graduate School of Letters, Arts, and Sciences at Waseda University, from where she also received her MA. She stayed in Berlin as a trainee of the Agency for Cultural Affairs Overseas Training Program for Artists in 1995. Since her return to Japan, she has been implementing her own theory of choreography, the Grid System, and her own directing style that mixes and develops dancing, light, rhythm and image.
She was commissioned to present her work at the 2001 Bates Dance Festival_and_2003 American Dance Festival (ADF) in the United States. The "enact oneself" that she choreographed for the ADF, was selected the Best Dance of the Year in North Carolina. One of Kitamura's masterpieces, titled "finks" (2001), has been performed in more than 60 cities internationally and awarded Best Dance Piece of the Year by the Montreal Hour Magazine in 2005. She also created "ghostly round" for Haus der Kulturen der Welt in Berlin which was highly esteemed in many countries globally.
In 2010, Ms. KITAMURA started her solo career and engaged in international co-production projects including "To Belong" with Indonesia and "Cross Transit" with South East and South Asian countries. These productions were also performed at the Japan Society in New York, the Kennedy Center in Washington D.C., and many other cities. Moreover, the "vox soil" presented in 2018_and_first performed at the Kanagawa Arts Theatre (KAAT), won the 13th Japan Dance Forum (JaDaFo) Awards Grand Prix. In 2020, she started a project titled "Echoes of Calling," crossing the borders of Ireland, Central Asia and Japan.
Ms. KITAMURA studies 'the use of the human body as a medium' in practical theatre, applying theories about the human body, direction, and dancing. Based on 'physical thinking' through the spread and deepening of dance expression, she keeps looking for the appeal of human bodies and the good communication generated from creative activities and art performance.
http://akikokitamura.com