Is the story of Nora's determination to be left in the past? Or…
The brand-new direction by MIYAGI Satoshi, this sensational masterpiece from over a century will evoke our soul!
 
It's almost Christmas, and Nora is in a festive mood. She has adorable children, and a kind, gentle husband, Helmer. Helmer's business is progressing very well. One day, however, Helmer's subordinate, Krogstad comes to visit Nora, and reveals her deep secret. In a wake of the divulgence, Nora comes to realize that she has been treated just like a doll, and…
This great social play by "the father of realism" Henrik Johan Ibsen had a large impact on the global feminist movement. MIYAGI, the director, boldly changed the setting of the play from Europe to Japan in 1935. The innovative interpretation is certainly worth witnessing in the theatre!
*Performance in Japanese with English subtitles.
 
Directed by MIYAGI Satoshi
Written by by Henrik Johan IBSEN
Translated by MORI Mitsuya (Ronsosha edition)
 
▼Stage Photo:HIKIJI Nobuhiko

Cast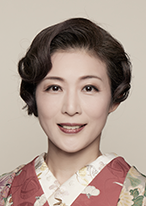 TAKII Miki
Nora HELMER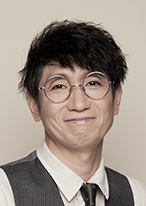 KATO Yukio
Nils KROGSTAD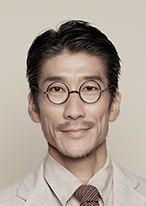 TAKEISHI Morimasa
Dr. Rank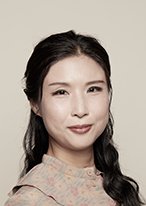 HAYAMA Haruyo
Kristine Linde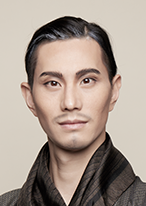 bable
Torvald HELMER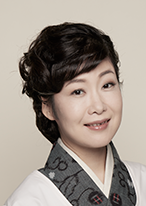 MORIYAMA Fuyuko
Helene
The child of HELMER
Information
2023
11 February, Saturday at 2:00pm *Guidance of Ibsen for theatre beginners, Post-performance talk
12 February, Sunday at 2:00pm *Post-performance talk
19 February, Sunday *Backstage lecture
4 March, Saturday at 2:00pm *Guidance of Ibsen for theatre beginners, Post-performance talk
5 March, Sunday at 2:00pm *Backstage lecture
11 March, Saturday at 2:00pm *Backstage lecture
12 March, Sunday at 2:00pm *Backstage lecture
 
Duration:About 140 minuites
In Japanese with English subtitles
*Please refrain from taking infants to the ordinary seats.
 
At:Shizuoka Arts Theatre
2-3-1 Higashishizuoka, Suruga-ku Shizuoka City, Shizuoka, Japan
● Approx. 5 minutes walk from South exit of JR Higashi-Shizuoka Station.
The entrance is on the east side (towards Shimizu) of the Granship building.
For more information, please click here:
https://spac.or.jp/en/access
《COVID-19 Prevention Measures》
Requests to All Visitors
In addition to the following, please be sure to read [Important] Measures for Preventing the Spread of COVID-19 and Requests to All Visitors as well.
●Please check your physical condition before coming to the theater.
(If you have a fever or other symptoms, please refrain from visiting the theater.)
●Your body temperature will be taken at the theater entrance using thermography or a non-contact thermometer. If your temperature exceeds 37.5 degrees Celsius, you will be asked to refrain from entering the theater.
Related Events
Pre-Performance Talk
Starting 25 minutes before each performance.
Free of charge. No reservation required.
Post-Performance talk by the artists: after the performance.
11 February, Saturday
12 February, Sunday
4 March, Saturday
Free of charge. No reservation required.
Backstage lecture
The technical staff will explain behind the scenes.
19 February, Sunday
5 March, Sunday
11 March, Saturday
12 March, Sunday
Every day, after the performance
Time: About 30 minutes
Free of charge. No reservation required. 
Performances for junior and high-school students

SPAC believes that theaters are a window to the world, and that is why it invites junior high school and high school students in Shizuoka Prefecture to its free-of-charge programs.
It is scheduled that about 1,578 students from about 14 junior high and high schools in the prefecture will view the work at Shizuoka Arts Theatre.
Ticket Price
4,200 yen (One viewing for regular adult)
SPAC Membership Discount
3,500 yen (One viewing for regular adult)
Pair Discount
3,700 yen per person
Group Discount
3,300 yen per person for group of 3 or more
Senior Discount
3,500 yen for seniors over 60
*Please present ID at door
Student Discount
2,000 yen (University)
1,000 yen (High School and under)
*Please present school ID at door
Handicap Discount
2,900 yen (for those who possess handicap passbook)
 
*Cannot use more than one discount per purchase.
*Please inform use of discount when making reservation.
How to Purchase
Prior Reservation for Membership begins: 26 November at 10:00
Advance Tickets Sale begins: 3 December at 10:00
 
●Online reservations


– Please enter from the language button "English".
– Payment is possible with the following credit cards: DC, UFJ, NICOS, VISA, and Master. Tickets purchased through this website can be received at the venue from one hour prior to each performance.
 
●Phone reservations
from 10:00-18:00 at SPAC ticket center
TEL. +81-(0)54-202-3399
●Purchase at BOX Office
SPAC ticket center (10:00-18:00)
 
Day Ticket
Available at the entrance counter for leftover seats, from one hour prior to each performance.
*Please confirm ticket availability on the day by phone or by visiting Twitter (@_SPAC_)
*Ticket reservations will finish at 18:00 on the day before the performance.
Please refrain from taking infants to the ordinary seats.
 
[Nursery room] (One family only per performance)
For the Shizuoka performances, there is a nursery room where parents can watch the program with their infant children.
*This service can only be reserved by phone or at the box office.
*A babysitting service is available on March 11.
Staff
Lightning design: OSAKO Koji
Costume design: KOMAI Yumiko
Sound design: SAWADA Yukino
Hair and makeup design: KAJITA Kyoko
Stage manager: HARAIKAWA Yukio
Stage: MORIBE Rio, YEH Chiahsing, FUJISHIRO Shuhei
Light: KOBAYAKAWA Hiroya, MORITA Honoka
Sound: OTSUKI Minori
Art Work: SATO Yosuke, YOSHIDA Yuna
Wardrobe: SATO Rise
Hair and makeup: TAKAHASHI Norimitsu, WAKABAYASHI Akane
English subtitle traslation: EGLINTON Andrew and EGLINTON Mika
Subtitle operation: OISHI Takako
Assistant Director: NAKANO Masaki
Technical director: MURAMATSU Atsushi
Production: IRIE Kyohei, TANJI Haru, TAKABAYASHI Rie, SUZUKI Tatsumi
Intern: KATO Hazuki, NAKAMURA Ayano
Flyer design: ABE Taichi (TAICHI ABE DESIGN INC.)
Photo: KATO Takashi
 
  
Produced by SPAC-Shizuoka Performing Arts Center
Supported by the Agency for Cultural Affairs, Government of Japan through the Japan Arts Council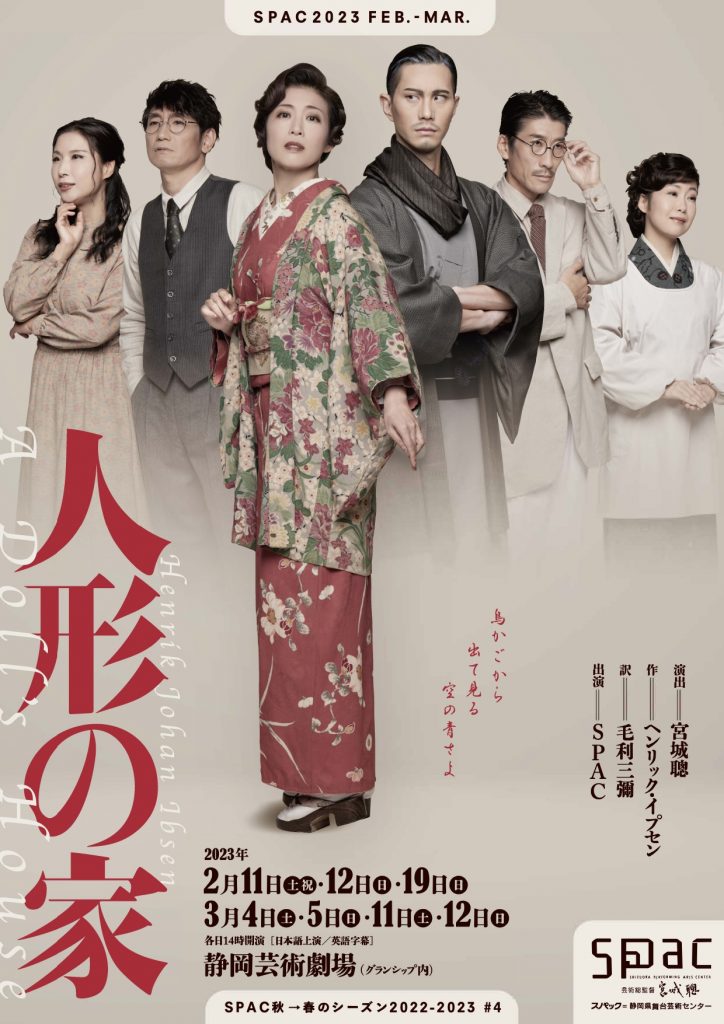 【Profile】
MIYAGI Satoshi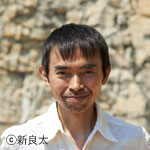 Born in Tokyo in 1959, after studying aesthetics at Tokyo University under ODASHIMA Yushi, WATANABE Moriaki and HIDAKA Hachiro, he founded the KU NA' UKA theater company in 1990 and soon began staging plays overseas as well as in Japan. As a result, MIYAGI's work — in which he often fuses contemporary textual interpretations with physical techniques and patterns of Asian theatre — has long been acclaimed both at home and far beyond. Indeed, in 2004 he received the 3rd Asahi Performing Arts Award, and the next year the 2nd Asahi Beer Art Award. Since taking up his position with SPAC in April 2007, MIYAGI has staged many of his own works — including "Medea", the Hindu epic "Mahabharata", and "Peer Gynt" — and has invited artists from abroad to present pieces casting a keen eye on the modern world as they see it. In line with his aim to make theatre "a window to the world," he has also started a new SPAC-based project aimed at the youth of Shizuoka. In 2014, MIYAGI was invited to the Festival d'Avignon, where he received excellent reviews for his open-air version of the Hindu epic "Mahabharata" staged in La Carrière de Boulbon. Following that landmark achievement, the festival extended the honor of inviting MIYAGI to present a Buddhist interpretation he created of the ancient Greek mythological tragedy "Antigone" as its super-prestigious opening program for 2017. On that occasion, which was the first time an Asian play had ever been selected to launch the festival, MIYAGI's exalted "stage" was the open-air Cour d'honneur du Palais des papes (the Honor Court of the Palace of Popes). By the play's end, those towering medieval stone walls were ringing out with long and splendid standing ovations welcoming the work's director and creator along with SPAC's actors and staff — while more than 60 European media all gave great reviews. In 2018, he received the 68th Minister of Education, Culture, Sports, Science and Technology's Art Encouragement Prize of Drama. Also he recieved "Chevalier de l'Ordre des Arts et des Lettres" from the Ministry of Culture of France in 2018.