Directed by Jean LAMBERT-WILD, Lorenzo MALAGUERRA
Script, adaptation, and dramaturgy by Jean LAMBERT-WILD, HIRANO Akihito, All of casts and workshop participants
Translated by HIRANO Akihito
Music by Jean-Luc THERMINARIAS、TANAKAWA Hiroko
Performed by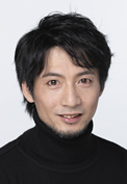 OUCHI
Yoneji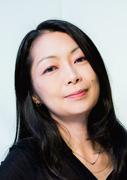 KIUCHI
Kotoko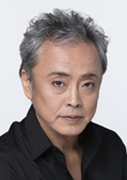 KIJIMA
Tsuyoshi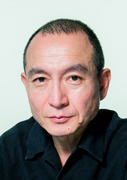 KONAGAYA
Katsuhiko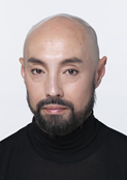 MISHIMA
Keita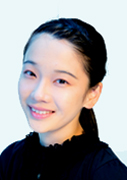 MIYAGISHIMA Haruka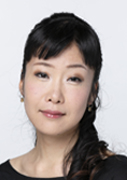 MORIYAMA
Fuyuko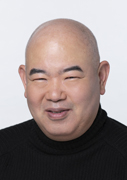 YOSHIUE
Soichiro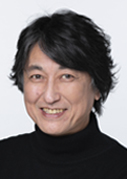 WATANABE
Takahiko
Information
■Schedule
2019
16 February, Saturday
14:00

 *Shuttle bus from Hamamatsu

 
 

 *Post-performance talk

17 February, Sunday
14:00

 *Guidance for theatre beginners

 
 

 *Post-performance talk

24 February, Sunday
15:00

 *Nursery service

 
 
 
2 March, Saturday
14:00

 *Backstage tour

 
 
 
3 March, Sunday
14:00

 *Backstage tour

 
 
 
9 March, Saturday
14:00

 *French subtitle

 
 
 *Nursery service
10 March, Sunday
14:00

 *French subtitle

 
 

 *Backstage tour

 
 
 
Venue: Shizuoka Arts Theatre access
In Japanese
Performances for junior and high-school students

The mark "*" means the performances that have available seats for general audience. (The tickets are limited.)


15 February, Friday at 10:30*/14:30*
18 February, Monday at 10:30
19 February, Tuesday at 10:30/14:30
20 February, Wednesday at 13:30*
21 February, Thursday at 13:30
22 February, Friday at 13:30
25 February, Monday at 13:30
26 February, Tuesday at 13:30*
27 February, Wednesday at 13:30*
1 March, Friday at 13:30*
5 March, Tuesday at 13:30
6 March, Wednesday at 13:30
7 March, Thursday at 13:00/18:00*
8 March, Friday at 13:00
11 March, Monday at 13:30*
12 March, Tuesday at 14:00
Related events
Pre-Performance Talk
Starting 25 minutes before each performance.
Meet us at Cafe Cinderella!
After the performance, the actors will come to see you off in their stage costumes. We hope you will take this opportunity to interact with the actors!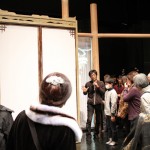 Backstage tour
The technical staff will take you on a special backstage tour. You can also ask us your questions about the stage.
2 March, Saturday
3 March, Sunday
10 March, Sunday
Every day, after the show
Time: About 30 minutes
Free of charge. Reservation required. Up to 40 people.
Guidance for theatre beginners
SPAC actors will give beginner audiences a lecture on what to look for and pay attention to before the performance. This event can be participated in by both those seeing the performance for the first time and repeaters.
17 February, Sunday at 12:30
Time: About 60 minutes
In Japanese
Free of charge. Reservation required. Up to 20 people.
Marriage hunting at Theatre
3 March, Saturday 11:15
Entry fee: 4,500 yen
Cosponsored by Shizuoka City
TEL: 054-200-4894
Shuttle bus to Shizuoka Arts Theatre
<From Hamamatsu>
16 February,Saturday
11:30 Hamamatsu → 13:00 Shizuoka Arts Theatre
*Returning bus will run after Post-performance talk / Backstage tour.
**Reservation is required.
Ticket Price
4,100 yen (One viewing for regular adult)
SPAC Membership Discount
3,400 yen (One viewing for regular adult)
Pair Discount
3,600 yen per person
Group Discount
3,200 yen per person for group of 3 or more
Senior Discount
3,400 yen for seniors over 60
*Please present ID at door
Student Discount
2,000 yen (University)
1,000 yen (High School and under)
*Please present school ID at door
Handicap Discount
2,800 yen (for those who possess handicap passbook)
*Cannot use more than one discount per purchase.
*Please inform use of discount when making reservation.
How to Purchase
Prior Reservation for Membership begins: 8 December at 10:00
Advance Tickets Sale begins: 15 December at 10:00
●Online reservations



– Please enter from the language button "English".
– Payment is possible with the following credit cards: DC, UFJ, NICOS, VISA, and Master. Tickets purchased through this website can be received at the venue from one hour prior to each performance.
●Phone reservations
from 10:00-18:00 at SPAC ticket center
TEL. +81-(0)54-202-3399
●Purchase at BOX Office
SPAC ticket center [Shizuoka Arts Theatre] (10:00-18:00)
●Purchase at Seven Eleven
Please use Multi Copy Machine inside stores
Day Ticket
Available at the entrance counter for leftover seats, from one hour prior to each performance.
*Please confirm ticket availability on the day by phone or by visiting Twitter (@_SPAC_)
*Ticket reservations will finish at 18:00 on the day before the performance.
Please refrain from taking infants to the ordinary seats.
[Nursery room] (up to three children, based on a first come first served basis; reservation required)
SPAC provides a nursery room where you can watch the performance with your infant children.
[Nursery service] 
Please contact us at least one week in advance if you would like to use the free nursery service run by volunteers.
24 February, Sunday
9 March, Saturday
Coverage: Infants aged two and under
Staff
Stage design: Jean LAMBERT-WILD
Lighting design: Renaud LAGIER
Costume design: KOMAI Yumiko
Stage manager: UCHINO Akiko
Stage: FURUYA Kazumi, MORIYAMA Marie
Lighting operation: KOBAYAKAWA Hiroya
Sound: MIGITA Soichiro, HAYASHI Tetsuya, SAWADA Yukino
Art work: FUKASAWA Eri, SATO Yosuke, ICHIKAWA Kazumi, WATANABE Hiroki
Wardrobe: TAKAHASHI Kayako
Costume: SEI Chigusa, Christine DUCOURET, Aimée LAMBERT-WILD
Technical director: Claire SEGUIN, MURAMATSU Atsushi
Rehearsal support: YOKOYAMA Hisashi
Interpretation: HIRANO Akihito, ISHIKAWA Hiromi
French subtitle: HIRANO Akihito
Subtitle operation: KATAOKA Sachiko
Production: Catherine LEFEUVRE, NAKANO Sakiko, KEIMI Aoi
Produced by SPAC-Shizuoka Performing Arts Center
Co-production: Théâtre de l'Union – Centre Dramatique National
      Théâtre du Crochetan –Monthey
Supported by the Agency for Cultural Affairs, Government of Japan through the Japan Arts Council