NAKASHIMA Makoto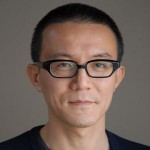 NAKASHIMA started in theatre while studying law at the University of Tokyo. After the graduation, he founded and led a theatre company in Tokyo. He has won the Grand-Prix Prize in 2003 Toga Director's Contest. Between 2004 and 2006, he was a member of Shizuoka Performing Arts Center (SPAC). From 2006, he moved to Tottori to start BIRD Theatre Company. With the potential power of theatre, a cultural device with a history of more than two-thousand years, he tries to create a place for theatre in society and to raise general recognition towards what theatre can do.
Plays;
The Visit by F. Dürrenmatt
Forging the Swords by Lu Xun
Snow White by Grimm
An Angel Comes to Babylon by F.Dürrenmatt
BIRD Theatre Company TOTTORI
www.birdtheatre.org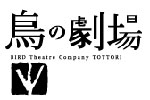 Founded in 2006 by the director NAKASHIMA Makoto and and other founding members, the company has refurbished a closed kindergarten and a school-gymnasium in the town of Shikano (part of Tottori-City and Tottori Prefecture) and turned them into a theatre. Much work is put not only into performances but also into establishing the theatre as the cultural centre of local community, and into educational and outreach programmes. The company is also involved in many international projects with overseas artists and, since 2008, has been organising BIRD Theatre Festival TOTTORI annually in autumn. Received the Japan Foundation Prizes for Global Citizenship in 2011.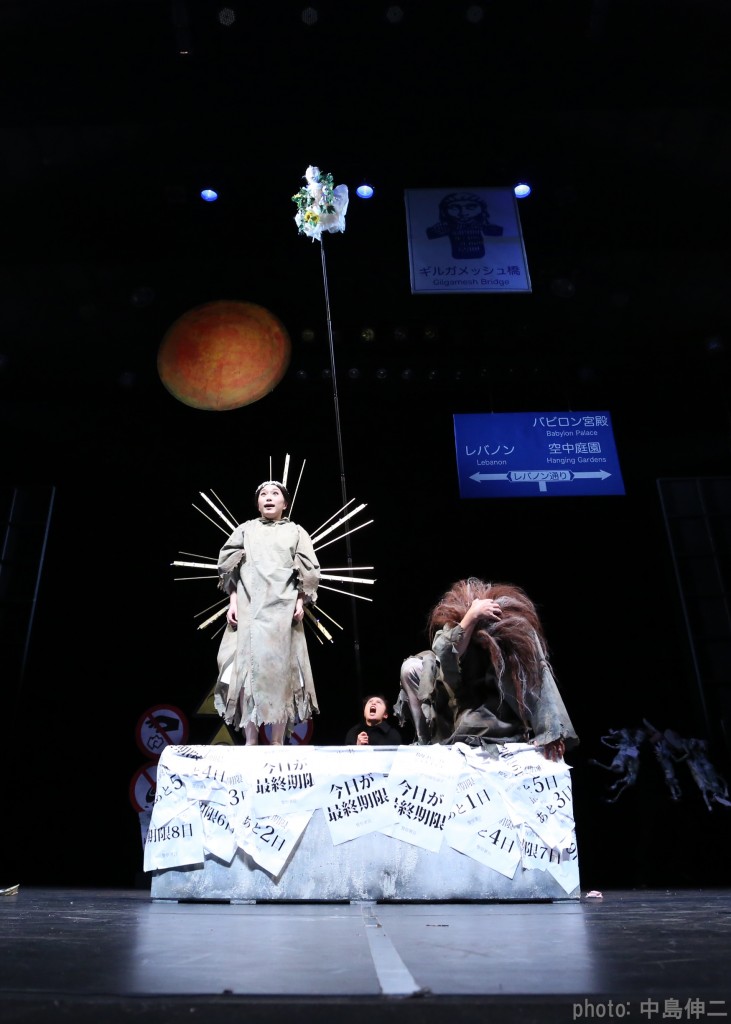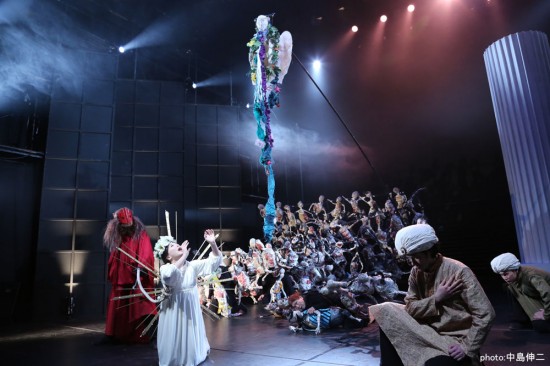 Theatre/JAPAN(Tottori)
Written by Friedrich DÜRRENMATT
Directed by NAKASHIMA Makoto
Produced by BIRD Theatre Company TOTTORI
Information
25 April at 18:00
26 April at 14:00
At Ellipse Theatre DAENDO, Shizuoka Performing Arts Park access
Duration : 135 minutes(with intermission)
In Japanese with English subtitles
◎Each day the pre-performance talk is held 20 minutes before the show.
◎Post-Performance Talk by NAKASHIMA Makoto and MIYAGI Satoshi on 25 April
Ticket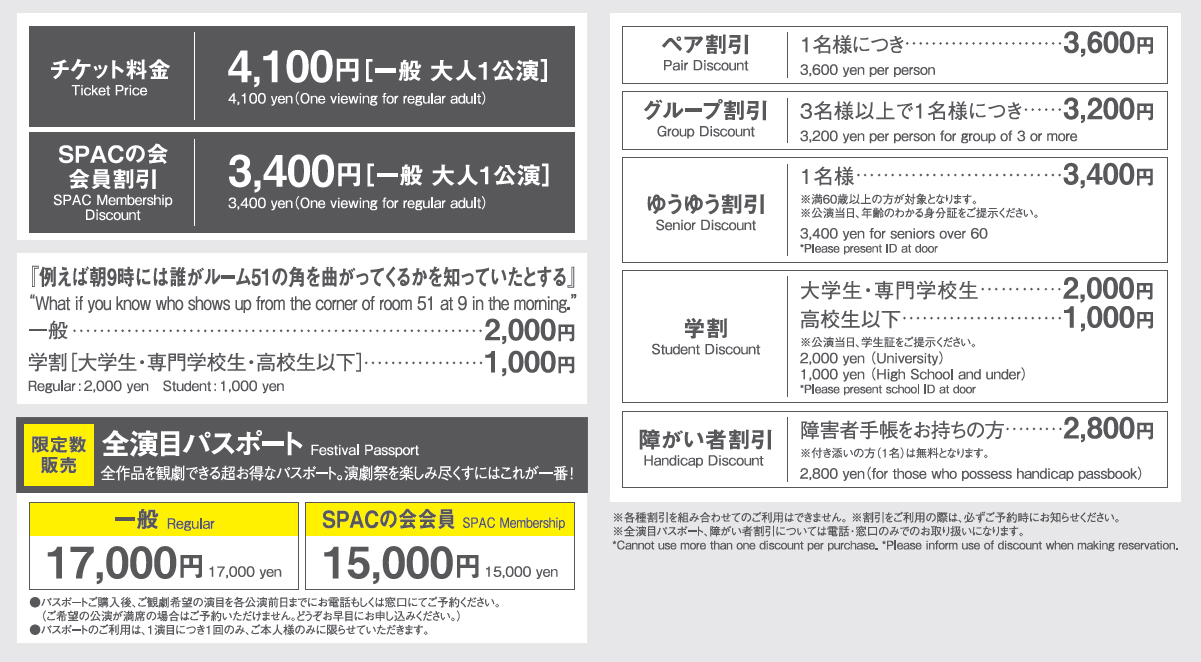 Click for details of ticket price ↑
 
Phone Reservation
SPAC Ticket Center
TEL. +81-(0)54-202-3399 (10:00-18:00)
Introduction
Pop review of civilization
An ambitious work by Bird Theatre Company
And on the topic of performances in Inu-jima
"Can we reconstruct <> our life that has been dominated by the system and economy?" This mysterious phrase is one reason why the Bird Theatre Company chose contemporary Swiss playwright DÜRRENMATT's drama. Set in the ancient city of Babylon, it is a political drama in which a story of God, the king, the beggar and the masses unfolds. What is it a human needs in order to live "freely" in society? This usually heavy theme is deployed in a comical "pop social drama". This work premiered in the Inu-jima, Seto Inland Sea, and was staged outside. This time, in a venue with condensed atmosphere, the work undergoes further transfiguration.
From regional to global-
A theater company that aims to build a theatre
Holding an international perspective
NAKASHIMA Makoto was also a member of SPAC and a director from 2004 for one and a half years. Since 2006 he has transferred the base for his theatre company to his homeland Tottori. He converted a primary school and kindergarten that were no longer being used into a theatre and founded "Bird Theatre Company". Once a year, for the "Bird Theatre Festival" held in Kano, Tottori, performing arts pieces are invited from all over the world (in 2011 SPAC also participated with "Medea"). The theatre festival can be enjoyed by children and adults, locals as well as international visitors and is known by many audiences. Hurdling all kinds of walls, this theatre is one that is seen as a regional resource. "Bird Theatre Company" reconsiders what one can do for society and is a company you won't be able to keep your eyes off in the future.
Synopsis
Set about four thousand years ago, ninety kilometers south of now Baghdad, Iraq, in "The ancient city of Babylon" that was built across the Euphrates river. In this city, where the king has prohibited begging, an angel brings a girl. The girl's name is Kurrubi and the hand of God has just made her. She is supposed to be sent to the beggar Akki who is "the most pathetic and insignificant man on earth", but she falls in love with another beggar who was beaten by Akki in a fight. People are surprised at Kurrubi's beauty and innocent heart however, and try to make her the wife of the king…
Staff/Cast
Written by Friedrich DÜRRENMATT
Directed by NAKASHIMA Makoto
Performed by SHIMADA Yozo(SEINENDAN), NAKAGAWA Rena, TAKAHASHI Hitoshi, SAITO Yoriaki, NAKAGAKI Naohisa, HASHIGUCHI Hisao, MURAKAMI Satomi, KUZUOKA Yui, OSADA Hiroshi, AKABANE Saburo, YASUDA Maya, TAKENAKA Atsuhiko
Lyrics: NAKASHIMA Makoto
Music: TAKENAKA Atsuhiko
Soprano: TERAUCHI Tomoko
Piano: ISHIWADA Naoko
Set design: NAKASHIMA Makoto, NAKAGAKI Naohisa, KAMIIKE Takuya
Costume: KiЯi, ASAKURA Yukari, YASUDA Maya
Set construction: YAMAMOTO Tomoyuki
Props: OSHITA Shiho, IKUTA Tadashi
Lighting: IKUTA Tadashi
Sound: HARA Nobuhiro(OHARA Kikaku)
Stage Manager: IWASAKI Kenichiro
Produced by BIRD Theatre Company TOTTORI