LIN Lee-chen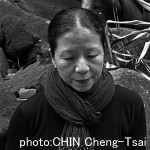 Born in Taiwan in 1950. LIN Lee-Chen is the Choreographer and Artistic Director of Legend Lin Dance Theatre. Over forty-five years, she has worked on numerous dance pieces, leading the Taiwanese dance world. In 1995, she founded Legend Lin Dance Theatre and participated in some major international festivals where she earned her esteemed reputation. In 2002, she was selected as among one of the eight most significant contemporary choreographers in the world by ARTE, an important arts and culture television channels in Europe. In 2008, Legend Lin Dance Theatre participated in the Beijing Olympic Festival. It was the first time that a Taiwanese performance group received an official invitation to perform at National Centre for the Performing Arts, Beijing. After "Miroirs de Vie", "Hymne aux Fleurs qui Passent", she finally completed "Song of Pensive Beholding"; the trilogy of her tribute to Heaven, Earth, and Man thus realized. She has also staged performances at Festival d'Avignon, Théâtre National de Chaillot, Biennale de la Danse de Lyon, Chekhov International Theatre Festival, Festival Internacional Cervantino, etc.

Legend Lin Dance Theatre
www.legend-lin.org.tw
The history of Legend Lin Dance Theatre is very much the story of its artistic director and choreographer LIN Lee-chen. A graduate of the Chinese Culture University, LIN founded the repertory company for the purpose of presenting large-scale performance works that reflect the spirit and culture of her native Taiwan. Inspired by local religious rituals and ceremonial rites celebrating the rhythms of nature and our place in it, the artistry of the Legend Lin Dance Theatre blends a lush visual aesthetics with a brilliantly original choreography that gives new meaning to the phrase "poetry in motion." A show-stealer at the Festival d'Avignon in 1998, "Miroirs de Vie" was inspired by the Jiao, a Daoist open-air ceremony held during the Ghost Festival in the seventh lunar month, when the angry spirits of the un-cared-for dead are temporarily allowed to return to the world of the living. Having grown up in the harbor town of Keelung, where the Jiao has been practiced for centuries, LIN was a frequent witness to the power and beauty of this appeasement ceremony, and her "Miriors de Vie" is an aesthetic tribute to this local cultural tradition. In its many appearances overseas, the company has won praise from critics and audiences alike. Its "Hymne aux Fleurs qui Passent", which pays tribute to the cycle of the seasons and the complementary principles of Yin and Yang, garnered the Prix du Public at the 9th Biennale de la Danse de Lyon in 2000 and broke attendance records at the Festival de Otoño the following year. The work was subsequently performed in Italy, Germany, Austria, U.S. and Mexico, bringing Legend Lin Dance Theatre onto the world stage. In 2009, invited by the National Theater & Concert Hall, National Performing Arts Center (former National Chiang Kai-Shek Cultural Center) as Flagship production of the year, Legend Lin Dance Theatre presents the final work of the series, "Song of Pensive Beholding" after nine years. Inspired by watching the eagles at Keelung Harbor, LIN Lee-chen's hometown, the choreographer weaves her original tribal myth with a pensive eye, reflecting on the harm done to our environment and ourselves by human avarice. This long-awaited piece completes the trilogy of Lin's tribute to Heaven, Earth, and Man, and once again stuns the world stage. With this production, Legend Lin paid its first visit to one of the most prestigious theater in the world — Théâtre national de Chaillot in Paris in 2011, and also made a big success in Hong Kong World Culture Festival, Teatro Alfa in Brazil, Chekhov International Theatre Festival in Moscow and Festival Internacional Cervantino in Mexico in the following years.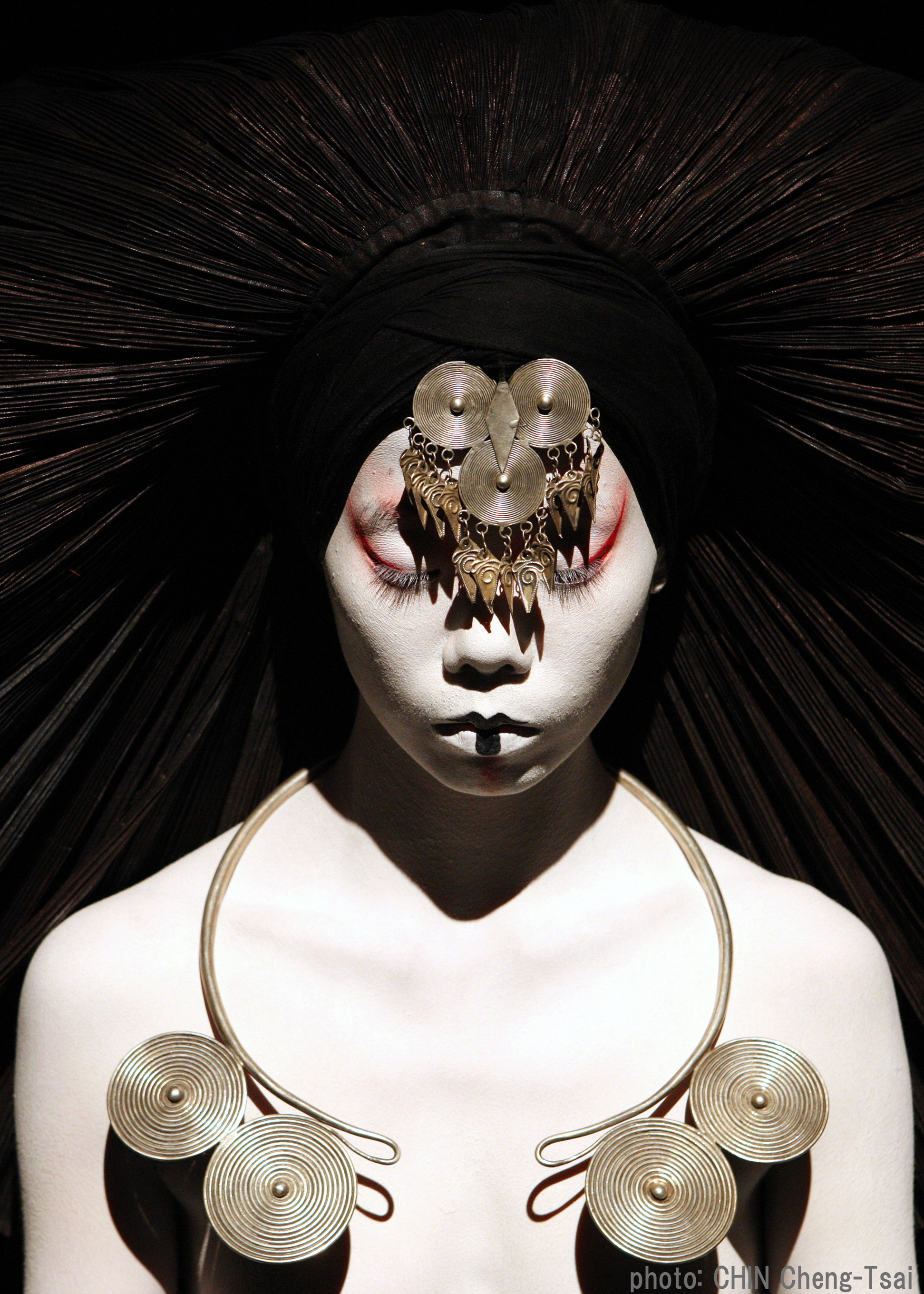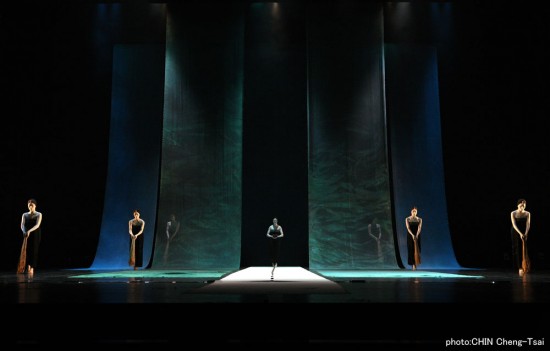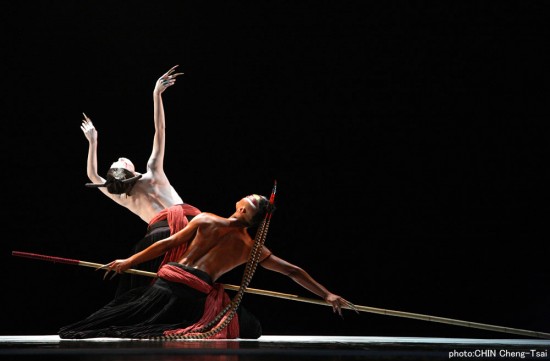 Dance / TAIWAN
Artistic director and choreographer: LIN Lee-Chen
Produced by Legend Lin Dance Theatre
Information
2 May at 13:30
3 May at 14:30
At Shizuoka Arts Theatre access
Duration: 120 minutes
*Each day the pre-performance talk is held 20 minutes before the show.
*Post-Performance Talk by LIN Lee-Chen on 3 May.
Ticket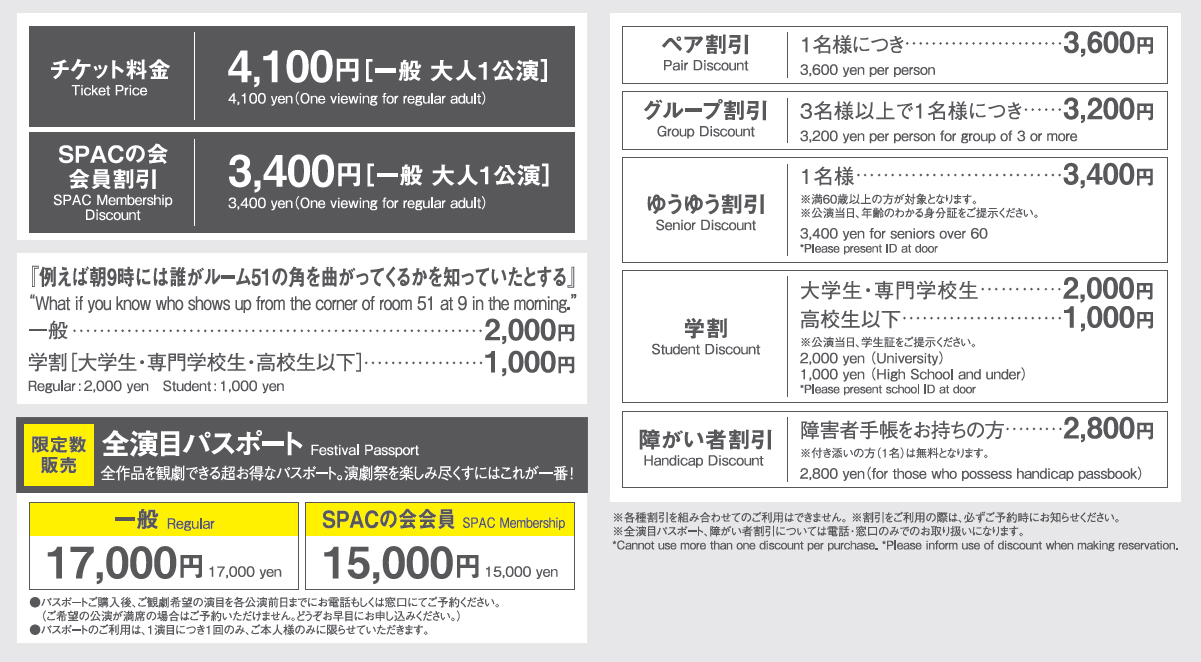 Click for details of ticket price ↑
 
Phone Reservation
SPAC Ticket Center
TEL. +81-(0)54-202-3399 (10:00-18:00)
 
Introduction
Is this a dance?
It flows like a river,
Like the truth of the universe.
Legend Lin Dance Theatre was founded in 1995 and has since created three pieces of work within a single series. They ensure the positive and negative mutually support each other and form a pluralistic universe in which people, spirit and god, can coexist. "Song of Pensive Beholding", which will be staged this time, is the final part of a trilogy, and has been created over a period of nine years. Through the eyes of the eagle that flies in the sky, this piece looks mercifully upon desire and the flow of the soul. It completes a journey that unlocks the myth of the body. Overwhelming in its display of the body's strength and sophisticated and beautiful placement, within the piece, like a mandala, are conflicting elements that coexist. It draws into one's mind solemnness and harmony that has been scattered over many years, and evokes an emotion similar to liberation.
Perfect calm and freedom!
Leading Taiwanese Culture,
Global Choreographer LIN Lee-Chen.
LIN Lee-Chen is artistic director of Legend Lin Dance Theatre that has won praises in the world. She is also a costume designer who can create the elaborate world. Holding the belief that the soul of predecessors dwells in the crafts that they left, she skillfully captures these colors and designs into the visual elements of her work. While Taiwanese locality is the origin of the piece, LIN did not stay in this local consciousness. While creating this dance work, her world goes beyond the frame of dance. Born out of a long and intense creation process, one cannot help but watch this gem. This piece is both very traditional and highly avant-garde. It is a depiction of whom you pray to for life's happiness, and by watching, your soul will be led back to your inner earth.
Staff/Cast
Artistic Director and choreographer: LIN Lee-Chen
Visual concept: LIN Lee-Chen
Chinese Calligraphy: CHENG Yen-Ping
Lighting design: CHENG Kuo-Yang
Costume design: YIP Tim
Set design: CHENG Wang, CHEN Nien-Chou
Photographer: CHIN Cheng-Tsai, CHEN Tien-Mou
Rehearsal master: TSAY Bi-Jue
Associate rehearsal master: CHENG Chieh-Wen
Text: CHENG Chieh-Wen, LO Yu-Chia, CHEN Wei-Shiang
Singer: HSU Ching-Chwen
Musicians: HUANG Chih-Lin, HO Yi-Ming
Dancer:
[White Bird] WU Ming-Ching
[The death of White Bird] WANG Chien-Yi
[Samo] PING Yen-Ning
[Yaki] CHENG Chieh-Wen
Female dancer: LIN Jui-Yu, FENG Kai-Lun, WU Chia-Chien, CHEN Yi-Yi, CHANG Ya-Han, WU Pei-Chien, CHANG Yun-Chen, CHAN Hui-Fang, CHENG Yu-Shu, LAI Szu-Ying
Male dancer: HUANG Yao-Ting, CHEN Hsuan-Ting, KAO Pao-Chuan, GUO Ding-Wei, CHU Cheng-Kang
Producer: CHEN Nien-Chou
Technical director: CHENG Kuo-Yang
Stage manager: CHENG Tzu-Wei
Sound engineer: KAO Hung-Chia, Chieh Yun Corp.
Technical assistant: YIN Hao
Executive secretary: CHENG Chieh-Wen
Administrative consultant: LIAO Yo-Jen
Administrators: LIU San-San, WU Min-Fang, CHEN Wei-Shiang
Wardrobe Management: CHANG Chia-Chi
Prop Management: HUANG Yao-Ting
Make-up Management: LIN Jui-Yu
Hair accessory Management: WU Ming-Ching
Costume Management: WANG Chien-Yi
Music Management: CHENG Chieh-Wen
2009 NTCH Flagship Production
Commissioned and Produced by National Performing Arts Center – National Theater & Concert Hall
Produced by Legend Lin Dance Theatre
Supported by Ministry of Culture, Republic of China (Taiwan) ,
The Taipei Cultural Center, Taipei Economic and Cultural Representative Office in Japan
Acknowledgement: Preparatory Office of the National Human Rights Museum