KARA Juro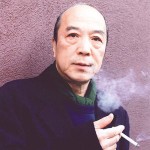 Born in Tokyo in 1940. Graduated from Meiji University with a degree in theatre.
He founded "Jokyo Gekijou (Situation Theatre)" in 1963. With spirit and uniqueness, he experimented with outdoor theatre, which is how the small theatre movement began. In 1967, in Shinjuku Hanazono Shrine, the red tent was built for the first time and "Koshimaki Osen" was staged. Subsequent activities continued around the tent performances, as well as performances overseas. In 1970 KARA won the KISHIDA Drama Award with "Shojo Kamen" and in 1982 the AKUTAGAWA Award as well as other awards with "A Letter from Young Sagawa". In 1988 he formed "Karagumi". He has led the troupe and has continued at a pace where he is staging at least two new works a year. He has worked as an actor in theatre and film, and in addition appeared in dramas and commercials.

MIYAGI Satoshi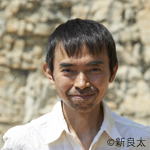 Born in Tokyo in 1959. Director. General Artistic Director of SPAC – Shizuoka Performing Arts Center. Studied aesthetics from ODASHIMA Yushi, WATANABE Moriaki and HIDAKA Hachiro at Tokyo University, and founded the new theatre company KU NA' UKA in 1990. Being active in the international industry, his directing, which fuses contemporary textual interpretations with physical techniques and patterns of Asian theatre, receives high acclaims both domestically and abroad. He was appointed as the General Artistic Director of SPAC in April of 2007. Along with presentations of his own works, he invites pieces that sharply cut away at modern society from all over the world. Furthermore, he has started new projects aimed at the youth of Shizuoka, putting efforts into presenting theatre as "a window to the world". In June 2009, he directed "Two Ladies" written by KARA Juro at Spring Arts Festival Shizuoka. In July 2014, he was invited to the Festival d'Avignon and received excellent reviews for his staging of "Mahabharata" at "la carrière de Boulbon". He is best known for such pieces as "Medea", "Mahabharata", "Peer Gynt" etc. In 2004 he received the 3rd Asahi Performing Arts Award. In 2005 he received the 2nd Asahi Beer Art Award.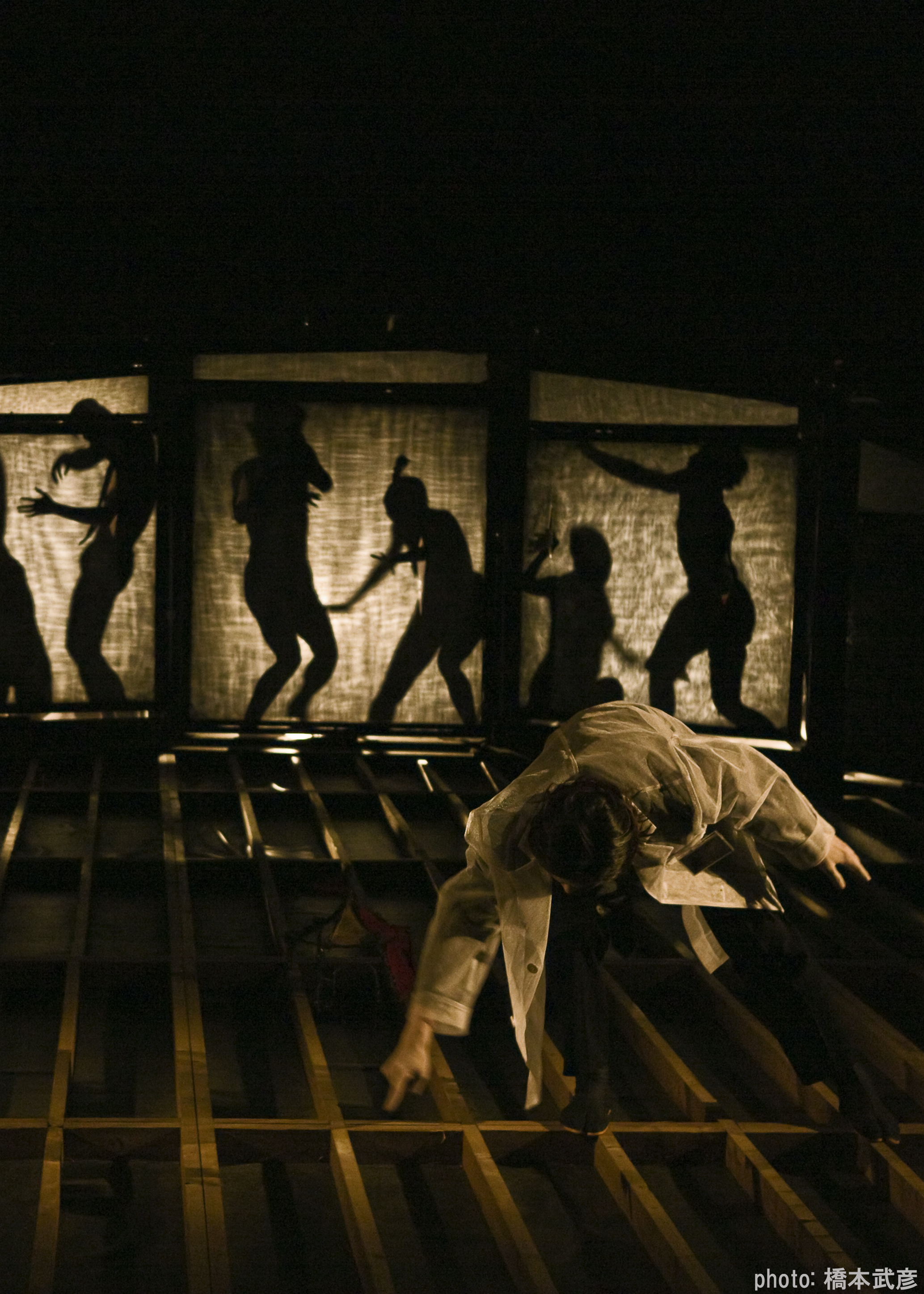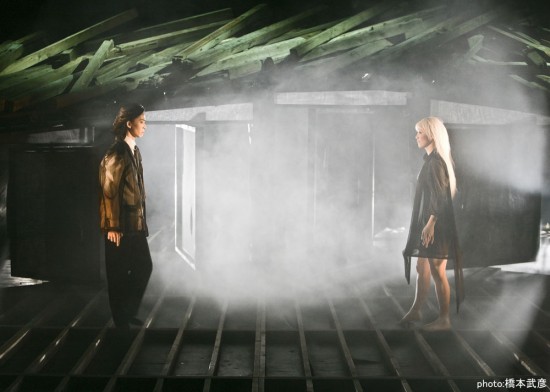 Theatre/JAPAN(Shizuoka)
Directed by MIYAGI Satoshi
Written by KARA Juro
Performed by TAKII Miki, ISHII Moemi, OKUNO Akihito,
KASUGAI Ippei, KIUCHI Kotoko, TAKEISHI Morimasa,
TATENO Momoyo, NAGAI Kenji, MISHIMA Keita, YOSHIMI Ryo,
WAKAMIYA Yoichi
Information
29 April at 18:00
3 May at 18:00
6 May at 18:00
At Open Air Theatre UDO, Shizuoka Performing Arts Park access
Duration: 80 minutes  In Japanease with English subtitles
Ticket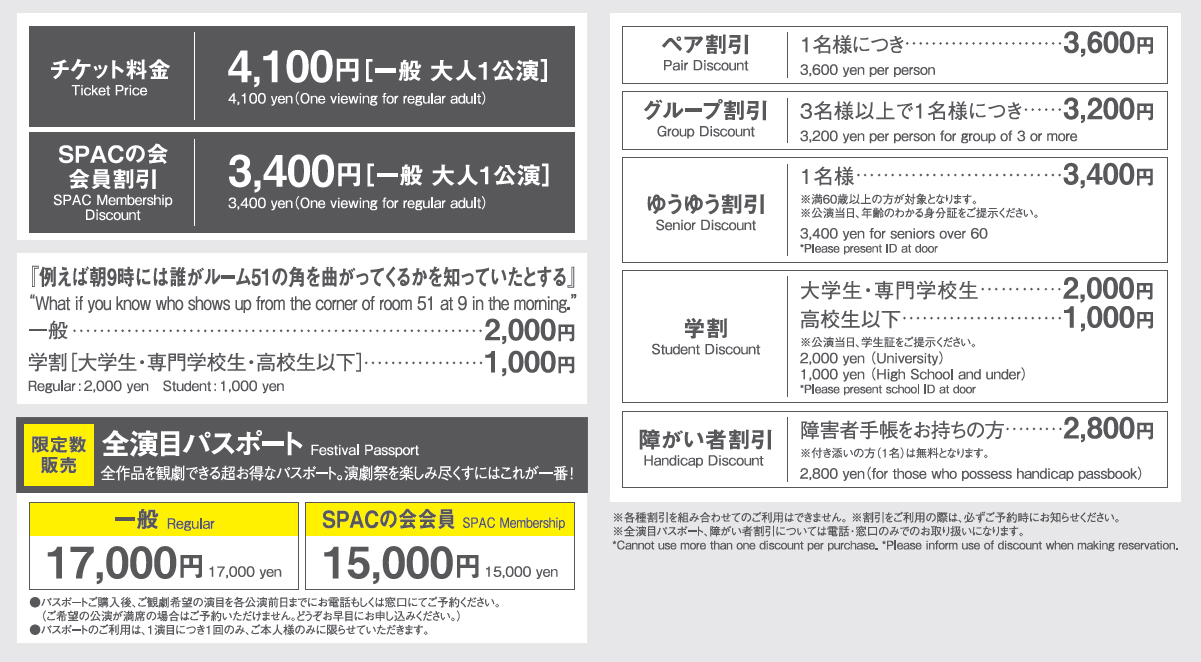 Click for details of ticket price ↑
 
Phone Reservation
SPAC Ticket Center
TEL. +81-(0)54-202-3399 (10:00-18:00)
 
Introduction
KARA Juro × MIYAGI Satoshi × Noh?
Drifting between madness and sanity
The love and hate of Aria
The Noh masterpiece "Aoi no Ue", which follows the dark emotion of the living spirit of "ex-girlfriend" Lady Rokujo who torments Hikaru Genji's wife, is skilfully interwoven with CHEKHOV's "Sixth Room". KARA Juro has created two women ("Aoi" a daughter from a good family and the beautiful patient "Rokujo"), the psychiatrist Koichi and their strange love triangle. "Aoi no Ue" is originally based on "The Tale of Genji", and the well-known "cart dispute" scene in "The Tale of Genji" is replaced by a scene on the Fuji Speedway. Koichi, indecisive, intelligent and handsome, is tossed between Aoi and Rokujo. KARA Juro's work is unique and unexpected. It is Rokujo's outpouring of love from insanity, which finally helps the man who lost everything…
 
Shadows lurking at the back of the festival,
That's what underground theatre is!
This legendary play is revived!
KARA Juro, writer and director of underground theatre has grabbed audiences since the 1960s. In the center of a town he suddenly erects a red tent and using this kind of stage style, he draws audience's attention. The dialogue of his plays is poetical and musical and can only be described as the work of a genius that has an immortal shine. Through the success of Festival d'Avignon, MIYAGI has gathered attention from all over the world and has continued to embrace the small theatre spirit. While deeply respecting the premiere of "Two Ladies", which starred ISHIBASHI Renji and MIDORI Mako and was set in a tiny enclosed space, this time the play will be lead outside into the space of the ancient forest in Nihon-Daira.
Synopsis
On the sandy beaches of Izu stands a mental hospital where a doctor named Koichi works. Koichi is deeply in love with his fiancé Aoi however one day at the hospital, the patient Rokujo speaks to Kouichi. "You!", she exclaims to him, and then hands him the keys to her apartment. A while later, on the Fuji speedway, Kouichi and the pregnant Aoi are on a date. During the date Aoi leaves her seat and Rokujo, who has been discharged from the hospital, appears and tells Kouichi that there has been some trouble with Aoi's brother. From this point onwards Aoi's physical condition begins to deteriorate and she develops an obsession with Rokujo. Before long the personalities of the two women intertwine, and Kouichi becomes unable to understand and see the true figure of his wife.
Staff/Cast
Directed by MIYAGI Satoshi
Written by KARA Juro
Performed by TAKII Miki, ISHII Moemi, OKUNO Akihito,
KASUGAI Ippei, KIUCHI Kotoko, TAKEISHI Morimasa,
TATENO Momoyo, NAGAI Kenji, MISHIMA Keita, YOSHIMI Ryo,
WAKAMIYA Yoichi
Lighting design: HIGUCHI Masayuki
Sound design: KANEMITSU Hiroaki (SANKO CO.,LTD.)
Costume design: HATA Jennifer Yuki
Stage design: MURAMATSU Atsushi
Stage manager: HAYASHI Tetsuya
Stage: KAMIYA Toshiki
Lighting operation: KOBAYAKAWA Hiroya
Sound operation: SAKATA Yukari
Hair and Makeup: KAJITA Kyoko
Subtitles(Translation): EGLINTON Mika, Andrew Eglinton
Subtitles(Operation): KATAOKA Sachiko
Production: UCHIDA Toshiko, ITAGAKI Akane